Excuse the Emo Revival, But Acceptance Released a New Song
If you're a newby in this scene, the name Acceptance might not ring too many bells for you. You might have heard them on "Outlines" on All Time Low's 2012 LP Don't Panic. But, what you should know is that these guys released one of the best albums ever, Phantoms. It was their only full-length release, and one that marked the first generation of underground pop-punk/emo breaching the mainstream wall. Dig around for a song called "So Contagious", because it's perfect and probably familiar. And now, after 10 years they have FINALLY released new music. Their newest song is called "Take You Away", and I am obviously over-excited about. Although not as excited as my roommate/best friend who has threatened some serious things if she doesn't get to see them live this year.
https://www.youtube.com/watch?v=UguDleVeXo8
Fearless Records Has Been Bought By Concord Bicycle Music
In an interesting step for one of the scene's most prominent labels, Fearless Records was bought by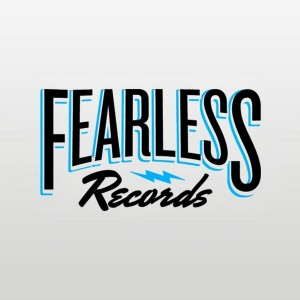 Concord this week for about $10 million. Yes, million with an "M". However, the number is not what is confusing most people. A small reminder to those who – like me at first – were confused. Concord is not a major label. The only major label tie they have is to Universal, who they use for distribution. This is very different from being signed to a major label. It would take too long to explain the difference (future op-ed, maybe?), but let's just say most indie labels that you hold dear at one point have had major label distribution. Be it through Universal or Sony. . Side note, in our own super secret idobi chat, Tom Cheney brought up the idea that a new major might be forming… This could be like super cool like Voltron assembling, or it could be not so great… only time will tell.
State Champs Is Opening For 5SOS and People are Being Dumb and Complaining About It
I'm gonna get right into this and tell you that if you have the balls to complain about the potential exposure of an amazing band like State Champs, you better have a reason beyond "I don't like the fans" as a back up. Let me tell you something, as I've gotten older and cranky and moldy, I've begun to hate screaming 14-year-olds as well. But I know these fans are just new and excited like I was at 14, so I try not to pass judgement. This is a huge opportunity for a band like State Champs, who are, arguably the best pop punk band to come out of this new revival. Not only is DiScanio's voice unequaled by ANY of his peers, no offense, but their songwriting is also incredibly advanced for a younger band. This exposure is a great step in the right direction for this band, and we should all be happy that the people in our scene are taking steps to having life-long careers in music. Your main concern as a fan of a band should not be to keep them accessible to you, but to help them on their journey around to the world to create a fanbase big enough that if you want to travel to Australia one day to see them, you'll fit right in.
What's On My Mind This Week
Fall Out Boy's From Under The Cork Tree turned 10 this past week, and I would like to take a moment of silence for the fact that I've been burning through my eardrums with this album for 10 years. With all of the albums that I grew up on having their "10 year anniversaries", like Cartel's Chroma (which I didn't get to see that tour, and I'm still so upset so I can't even listen to them right now)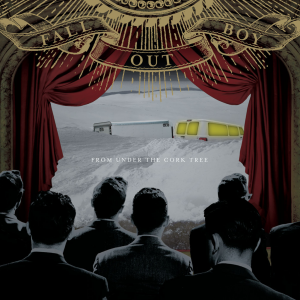 I've begun to have a new appreciation for the music I grew up listening to. With the upcoming anniversary of A Fever You Can't Sweat Out as well, it's hard not to get a bit nostalgic about being an early 2000's emo kid. (Please refer back to Acceptance because this all might be too much.) While all of these bands are still growing, releasing new music that still makes me smile and keeps me supporting, knowing that a single album has been a part of my life for so long is a really cool feeling. I would also like to take this moment to thank Pete, Andy, Joe, and Patrick for their existence on planet Earth. It truly would be a different world without them. Guyliner might have never happened to us. In all seriousness though, it's a huge testament to bands when an album they released so long ago is still touching so many lives. Keep supporting your favorite bands and albums so that in 10 years (ew, I'll be in my thirties, stop that) you can have this awesomely nostalgic feeling too.
Tags:
5 Seconds Of Summer
,
Acceptance
,
Cartel
,
Fall Out Boy
,
Fearless Records
,
Panic! At The Disco
,
State Champs