Jared Leto's Joker Look Has Broken Everyone
Whether you're a comic lover or not, the picture of Jared Leto's new look as the Joker for Suicide Squad leaked and it's… not disappointing.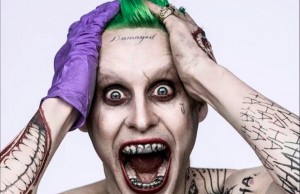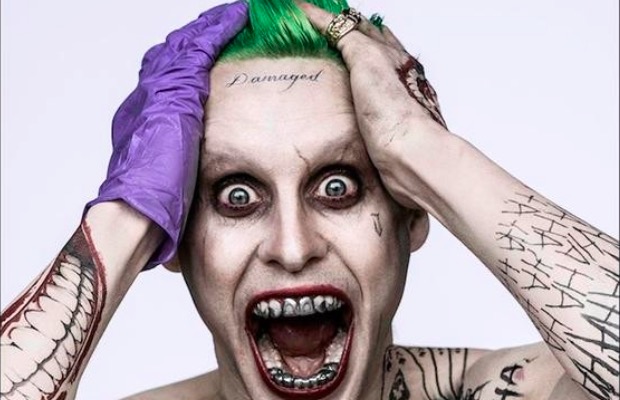 It's a creepy "I'm going to kill everyone" look, and with Leto's extreme acting skills already behind just the picture, I'm seriously excited about the promise this role holds for him. Not only was I excited about this announcement of Jared Leto, but I was overly ecstatic when I SAW HOW HE LOOKS. It's just so creepy, and he seems like the perfect person to play a joking psychopath. It's filled with laughing tattoos and an almost — excuse me for saying it — sexy serial killer look that only Jared Leto could give us. Thank you to whatever higher power allowed this to happen.
Hayley Williams and Gerard Way Became The Ultimate Body Guards
This week, at the premiere of the Kurt Cobain documentary, Montage of Heck, Cobain's daughter, Francis Bean, made a heartfelt speech about the movie. However, instead of that making the headlines, the media felt it appropriate to attack what she was wearing, as the media often does. Instead of just letting it roll off her back, Francis let people know it was a dumb thing for them to do. Right away, both Gerard Way and Hayley Williams jumped into defend the young Cobain. As usual, their sass made things better because they know how to handle to the bullshit. Instead of it turning into a media frenzy about her clothes, it was a teaching moment for the media that people are different, and a reminder to us that the patriarchs and matriarchs we've spent so much time looking up to are still totally awesome.
Matt Skiba Is My New Favorite Person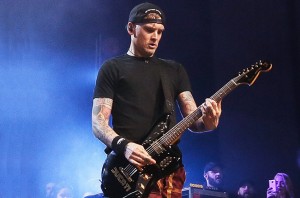 I bet you thought I was going to let go… Not likely. Matt Skiba made me a very happy girl this week by discussing the possibility of becoming a full-time permanent member of Blink-182. He feels good about the idea, and thinks that recording an album "seals the deal." But OH MY GOD, that means that there is a chance that Matt will be an actual full time functioning member, and that we might finally get all of those Blink-182 songs, albums, and shows we've been promised. It's about time. I no longer need them recklessly abandoning Blink. I need my new album. THANK YOU.
What's On My Mind This Week
So many things happened. Derek Shepherd, aka, McDreamy, died on Grey's Anatomy (this one actually hurt…), Super Troopers is getting a sequel, and Tom DeLonge released music I still have yet to listen to. But in all of the silliness and craziness, something huge happened this week. Bruce Jenner came out as transgender in his interview with Diane Sawyer. Now, I know he — and his family — have a reputation for doing things for attention, but being a transgender person, and transitioning, is a HUGE life change that no one would do JUST for attention. I want to take this moment to remind you that we have accepted the lovely Laura Jane Grace of Against Me!, and that this acceptance should be extended to everyone in the transgender community. I think it's important that we, as a trademark scene in the music industry, keep pushing and keep accepting people. We are a community filled with hope, and without discrimination (as best we can be), we like starting trends, and we should keep it that way. Bravo, Bruce.
Tags:
Against Me!
,
Blink-182
,
Gerard Way
,
Jared Leto
,
Laura Jane Grace
,
Paramore