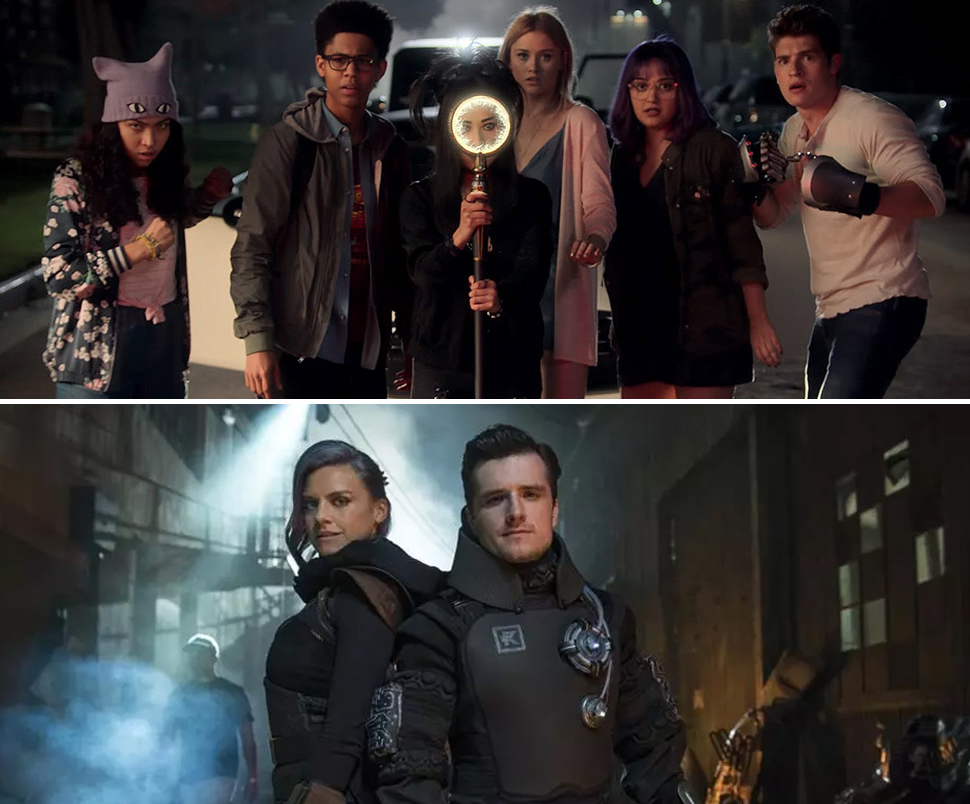 2018's already looking bright: Hulu has renewed Marvel's Runaways and Future Man for second seasons! Round of applause for Hulu and these two amazing shows—we can't wait for the encores. Season 2 of both shows will consist of 13 episodes, so consider that our new lucky number. Make sure you catch the season finale of Runaways tomorrow—it's on our Watch This Week list and we are hooked.
Marvel's Runaways (from Hulu):
Every teenager thinks their parents are evil. What if you found out they actually were?  Marvel's Runaways is the story of six diverse teenagers who can barely stand each other but who must unite against a common foe – their parents.
Future Man (from Hulu):
Josh Hutcherson (The Hunger Games) stars as "Josh Futturman," a janitor by day/gamer by night who is recruited by mysterious visitors to travel through time in order to prevent the extinction of humanity.
Tags:
ABC
,
Future Man
,
Geek Girl Riot
,
GGR
,
Hulu
,
Josh Hutcherson
,
MARVEL
,
Marvel's Runaways
,
Runaways
,
Sony
,
Sony Pictures
,
Watch This Week
,
WTW