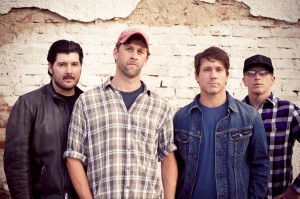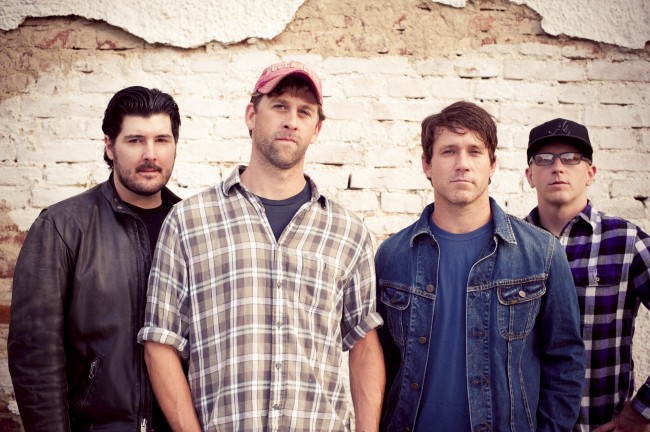 Hot Water Music haven't released a full length album since 2004, but that is about to change. On May 15th the band will deliver Exister  onto the world through Rise Records. The album was recorded this past January at the Blasting Room in Fort Collins, CO with The Decendents' Bill Stevenson acting as producer.
Bassist Jason Black stated, "Recording the album was amazing… better than any of us expected, for sure. It seems like the time off, coupled with everything we've all learned doing other projects and honing our respective crafts during that time, really worked in our favor and enabled to have a basically unending flow of ideas and creative sparks."
The band took an indefinite hiatus in 2005 but reunited in 2008 and have been playing numerous festivals, quick tour runs, and one-off shows ever since.
Frontman Chuck Ragan commented, "I feel like we accomplished more than we'd ever dreamed years ago. So from those points on, it all feels like a blessing. Granted, it is hard work and we do make sacrifices to do what we love, but at the end of the day, if we can hang onto the bond and the reasons that HWM began in the first place and what drove us all those years, then we've done our job. If we can continue playing our hearts out, smiling while doing it and continue to grow as friends and as musicians close to 20 years later, then we've succeeded beyond all of my hopes and expectations."
Celebrating the release of the record this May, the band is planning a full-scale US tour with dates to be announced in the coming weeks. With announced performances planned for The Bamboozle on May 19th and 20th in Asbury Park, NJ and a headlining record release show at NYC's Gramercy Theater on May 21st that sold out in one day.
Track Listing:
Mainline
Boy, You're Gonna Hurt Someone
State of Grace
Drown In It
Drag My Body
Safety
Exister
Wrong Way
Take No Prisoners
Pledge Wore Thin
No End Left In Sight
The Traps
Paid In Full
Tags:
Hot Water Music
,
Rise Records
,
The Descendents