Believe 'The Hype': Hoodie Allen's Taking Over idobi For His Release Day Listening Party!
By idobi Staff | September 29, 2017 at 1:00 PM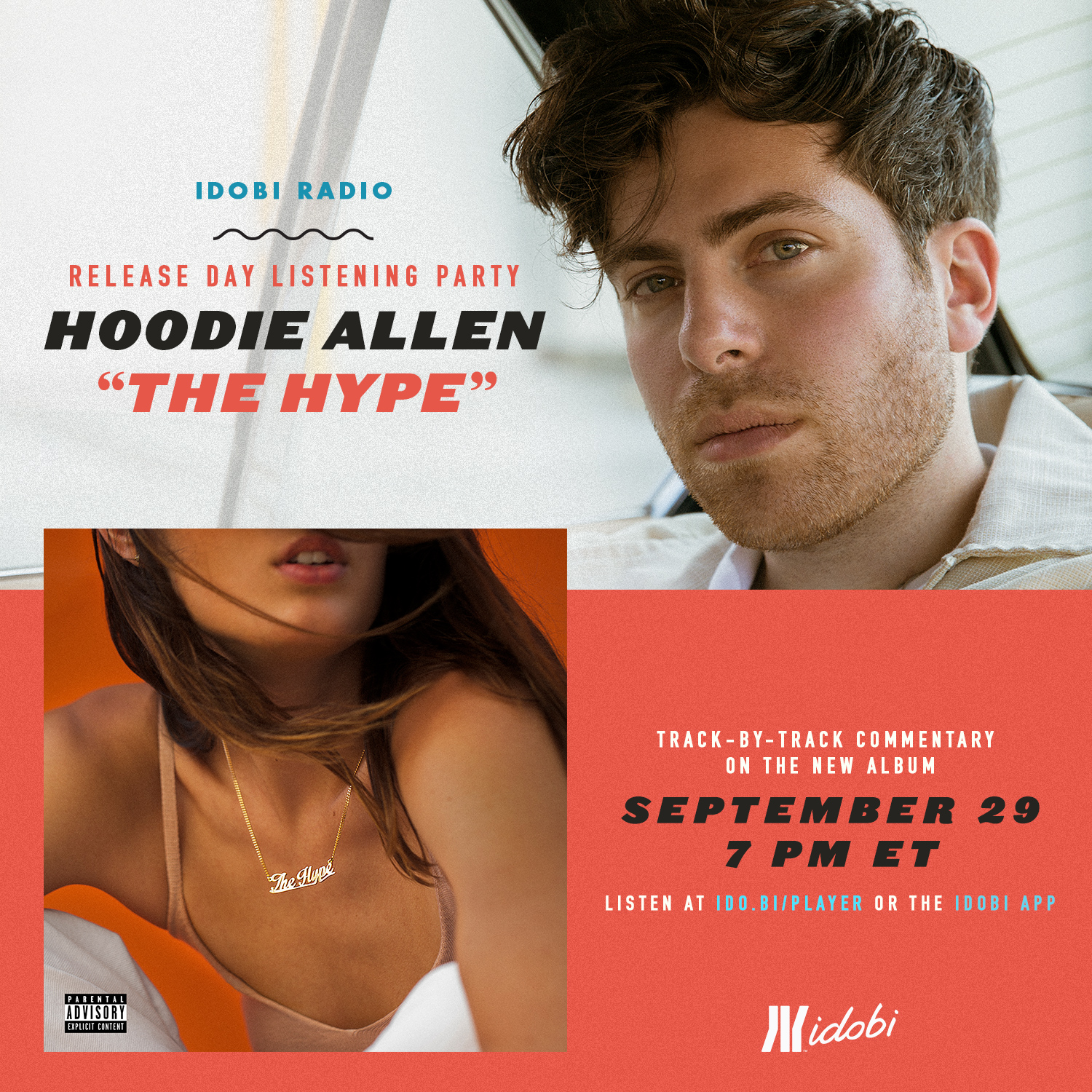 Have you heard The Hype? You're about to. Hoodie Allen's new record is out today, and to celebrate he's bringing The Hype to the idobi airwaves tonight, for his very own Release Day Listening Party! That's right, your boy is back, and this is Hoodie radio.
He'll be playing The Hype in full and taking you behind each track, so turn your speakers up to the max and get ready. Hear him talk the sounds and stories of the new album, the chances he took to make it all happen, and of course, those epic collabs (that State Champs feature tho). Y'all know it's Hoodie, so expect the unexpected in tonight's Release Day Listening Party, 'cause he's always ten steps ahead of everyone else, and there's some damn good surprises coming your way.
Tune in to idobi Radio tonight at 7PM ET to hear Hoodie Allen host his Release Day Listening Party and play his brand new record The Hype in full: ido.bi/player