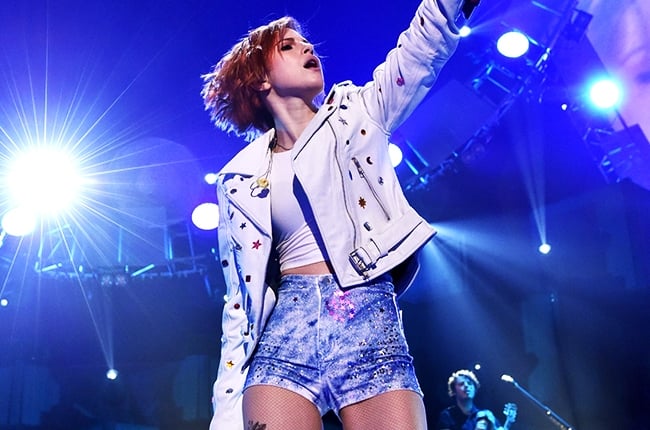 Hayley Williams, lead singer and front woman for the world dominating pop rock band Paramore, will be the first to receive the Trailblazer Award at this year's Billboard Women in Music Award ceremony.
The Award Show, now in its ninth year, will be held in New York City on December 12. Taylor Swift will be honored as the Woman of the Year, Ariana Grande will receive the Rising Star Award, and Broadway singer Idina Menzel will be awarded with another brand new award, the Breakthrough Artist of the Year.
Billboard states that the Trailblazer Award    honors a standout female artist who breaks from convention to make a unique mark in music and pave the way for other talent.
Williams said she is excited for the event:
"There are women in this industry who totally bulldozed walls down for the likes of me to come along and do what I believe in. I want to be that for even one girl in the future. I can't wait for the event next month and to high-five some of my sisters in music."
Paramore has hit the Billboard 200 four times.
Janice Min, co-president and chief creative officer of Guggenheim Media's Entertainment Group (Billboard, The Hollywood Reporter), said:
"Trailblazers like Hayley are exciting to follow because they are risk takers, and we are pleased to honor her creativity and success this year.  We've watched her progress and climb the charts as a soloist and lead singer for several years, and we look forward to seeing what she comes up with next."
idobi named Hayley Williams one of our Leading Ladies of Alternative.
Tags:
Paramore