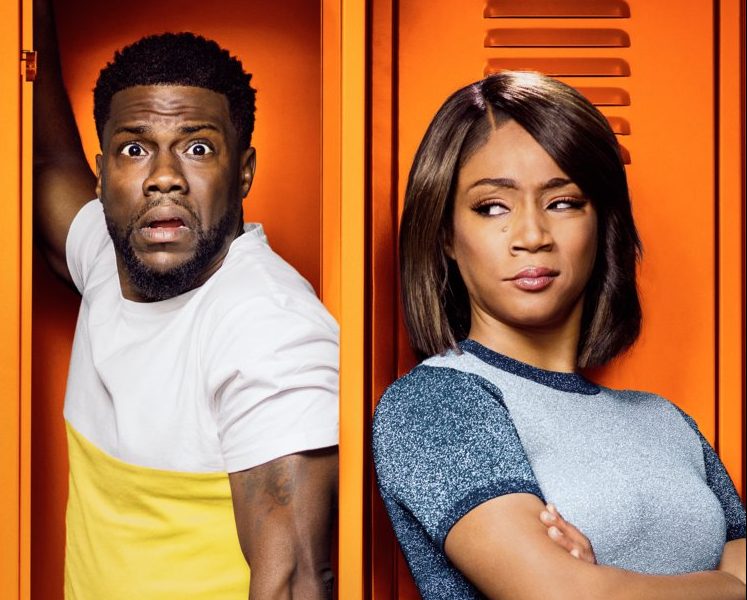 Name a more iconic duo than Kevin Hart and Tiffany Haddish…we'll wait. In their new movie Night School, Hart's character Teddy has to head back to—you guessed it—night school to get his GED after the store he works at blows up (totally not his fault…just unfortunate gas). Here he meets his new tutor Kerry (Haddish) who tries to teach him…tries to…by any means possible.
From the creators of Girls Trip, this new comedy features a hilarious supporting cast including Rob Riggle, Taran Killam and Romany Malco. Night School is set to put you right back in the classroom with a whole lot more laughs this time 'round (and hopefully a few less wedgies). Go see it in theaters on September 28th, and watch the trailer below:
—
From Will Packer Productions:
Star Kevin Hart and producer Will Packer, who partnered for the hit Ride Along and Think Like a Man series, bring their signature style to Night School. The comedy from director Malcolm D. Lee (Girls Trip) follows a group of misfits who are forced to attend adult classes in the longshot chance they'll pass the GED exam.
Co-stars Tiffany Haddish, Rob Riggle, Taran Killam and Romany Malco join Hart on-screen for the film that Hart produces for his Hartbeat Productions, and Packer via his Will Packer Productions.
Tags:
Girls Trip
,
Kevin Hart
,
Night School
,
Rob Riggle
,
Romany Malco
,
Taran Killam
,
Tiffany Haddish
,
Will Packer Media