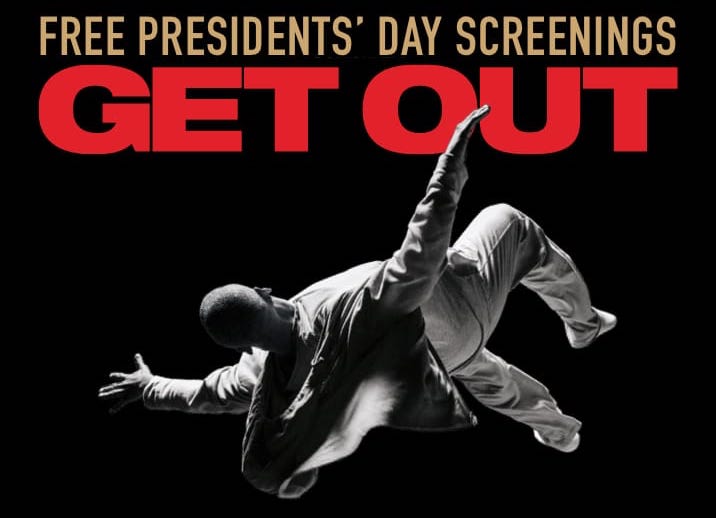 Wanna Get Out on Presidents' Day? Yeah, us too. Fortunately, filmmaker Jordan Peele and Universal Pictures have provided: To celebrate the one year anniversary of the release, they're giving out free tickets to special screenings of Get Out all over the country. Each guest who requests a ticket on Monday at a participating theatre will be granted one free admission to the 7pm showing.
Tickets are first-come, first-serve at the box office of each of the 55 participating AMC venues, so make sure to Get Out and show up early on February 19th!
Find a participating theatre near you.
Tags:
AMC
,
Get Out
,
Jordan Peele
,
Presidents' Day
,
Universal Pictures