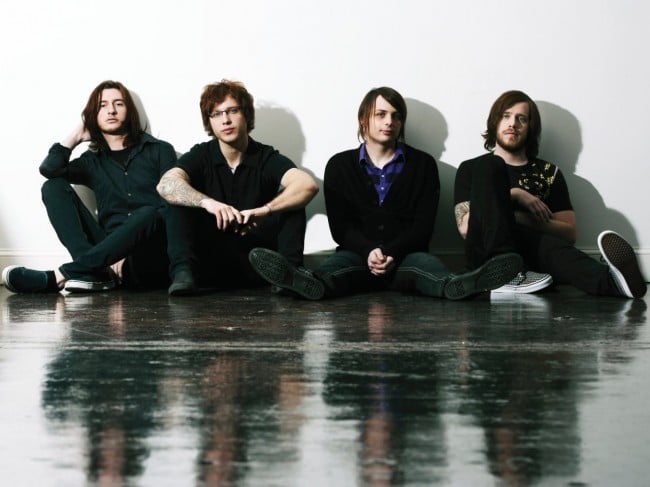 After a successful Kickstarter campaign, From First To Last has released a re-made version of the band's hit song "Note To Self." The track is from the 2004 release Dear Diary, My Teen Angst Has A Body Count, which is from the Sonny Moore (more universally known as Skrillex) era of the band.
The band's Kickstarter led to over $30,000 raised in support of a new From First To Last EP. An update from Matt Good on the campaign's page on May 11, 2014 reads the following:
Hey guys the record is almost finished! It took a little extra time because we decided to record more songs than we initially thought, and we wanted to make sure they were perfect! All the pledge rewards will be coming upon completion when we deliver the record and such! I am definitely blown away by how good the album is coming out. I don't wanna jinx it, but I might have to say this is the best FFTL record ever 🙂 thanks for the support!
The band's current lineup consists of Matt Good, Travis Richter, Matt Manning, Taylor Larson, Ernie Slenkovich, and Spencer Sotelo (Periphery) tapped in on vocals.
Tags:
From First to Last