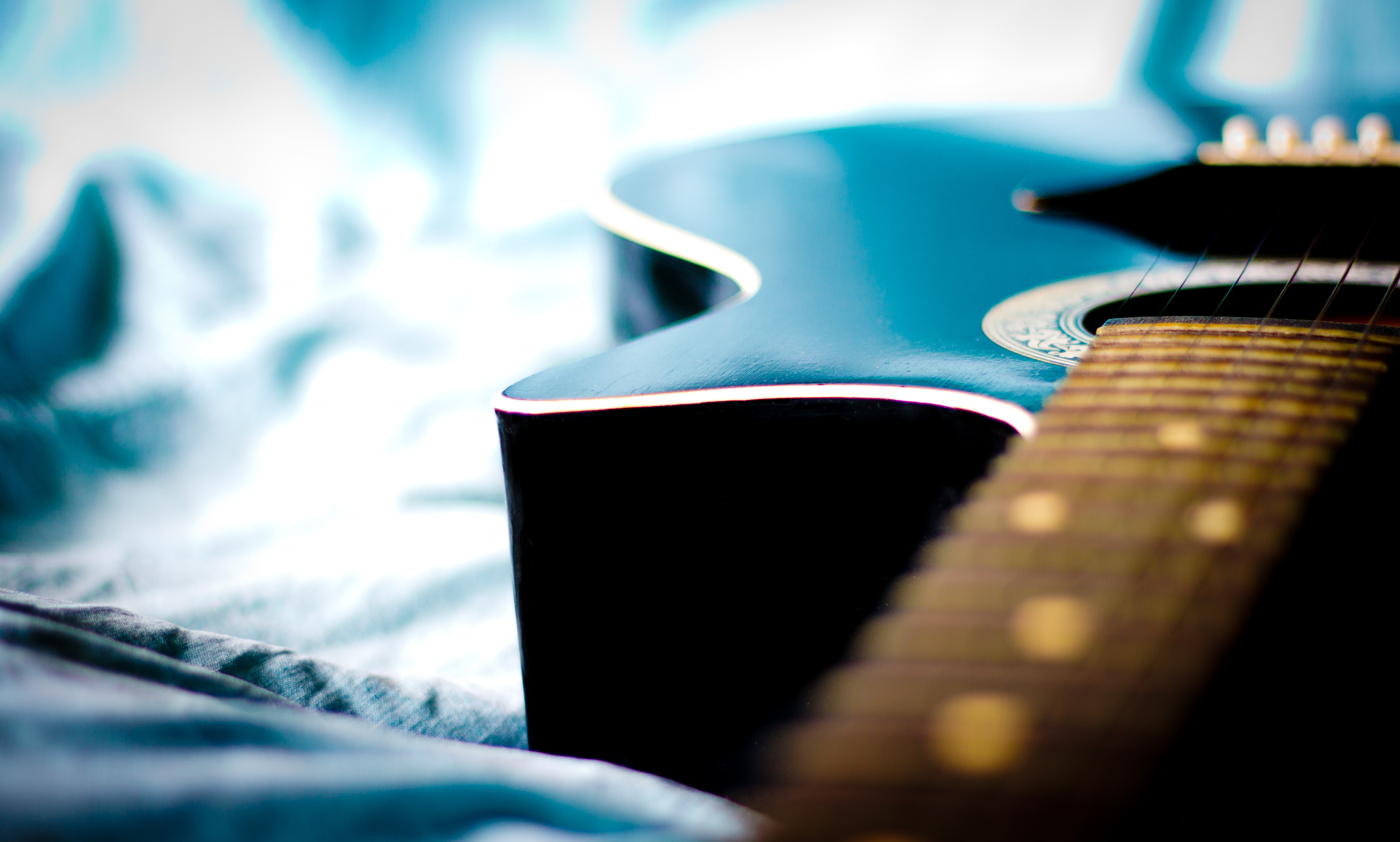 What better way to kick off a weekend than with new music? Fridays are always chock full of the latest songs and albums ready to be the soundtrack to everyone's antics, and here you'll find some of the week's standout releases. Whether you're ready to spin an anticipated song from a favorite artist or just taking a look at what's out there, there's a whole lot of tunes to dive right into. Who knows—maybe you'll find your next obsession.
Neck Deep – "Happy Judgement Day"
UK rockers Neck Deep didn't have to do much with new music to show that they're amongst the best in the game, but they've all but confirmed it with songs off their upcoming album, The Peace and the Panic. Out later this August, the band's third record keeps the hooks coming as new songs "Happy Judgement Day"—and an extra one in "Where Do We Go When We Go"—are no holds barred examples of a band fine-tuning their songwriting over the years. With added mixing gloss from Neal Avron (Fall Out Boy, Sara Bareilles, Linkin Park), the future is set up nicely for Neck Deep to breakout to another level.
Camila Cabello – "I Have Questions"
After a minor identity crisis on her debut solo single, ex-Fifth Harmony dazzler, Camila Cabello dishes out something a little more satisfying on her follow-up, "I Have Questions." Although it's not nearly as dressed up for radio as "Crying In The Club", this may just surpass its predecessor in popularity due to the raw emotion from start to finish. It's ultimately what everyone was expecting from Cabello from the get-go, and it leaves us with some questions, too: When the heck are we going to get another song?
Goldfinger – "Put The Knife Away"
If anyone deserves to spend some time on themselves these days, it's John Feldmann. The pop-punk mastermind producer has spent the past decade working with the likes of 5 Seconds of Summer, Good Charlotte, All Time Low, and more, but now he's channeling that energy into his original baby: Goldfinger. For the first time since 2008, Goldfinger are releasing a new album entitled The Knife, and with drum work by Blink-182's Travis Barker, the first single sounds straight out of Blink's California recording sessions. The full-length is set to feature a slew of guests including Mark Hoppus, Twenty One Pilots' Josh Dun, and One OK Rock's Taka Moriuchi, so it sounds like the closest thing we'll ever get to a punk DJ Khaled record.
Lil Yachty – Teenage Emotions
It's only been a year or so since Lil Yachty really started making waves, and what he's done in such a short time is nothing short of remarkable. His feature on D.R.A.M's "Broccoli" nabbed him a five-time platinum hit, and his "iSpy" collab with rapper Kyle is his highest charting cut yet. Can he keep up the success when it comes to his solo stuff? His debut, Teenage Emotions, is a perfect mixture of pop, trap, and everything in between—ultimately, proving that he isn't all just hype.
Future – "Mask Off (Remix)"
feat. Kendrick Lamar
It's a beautiful thing when two of the best in a genre combine forces, and it's exactly what you get on Future's "Mask Off" remix featuring Kendrick Lamar. The song is solid in its own right, but Lamar's vibrancy on his minute and a half long feature breathes a new life into it like never before. Recently coming off of DAMN., arguably the strongest effort in Lamar's discography, the Compton rapper clearly had some magic left over to whip out in full force here.
Halsey – "Strangers" (feat. Lauren Jauregui)
Halsey crafts an LGBTQ love anthem on her new song "Strangers," further showcasing how Hopeless Fountain Kingdom (out June 2nd) expresses a wide array of thoughts, feelings, and emotions that the star is typically known for. She brings along Fifth Harmony member Lauren Jauregui to assist with vocal duty, and the voices of the two play off each other effortlessly. Similarly to "Now or Never," "Strangers" is another dynamic taste of Halsey's eclectic take on pop music.
Sia – "To Be Human" (feat. Labrinth)
Sia Furler isn't just a songwriter—she's a straight up music machine. Over the past few months, she's managed to contribute original songs to a number of movie soundtracks (Lion, The Eagle Huntress), and you could probably make up an album of those songs and have it be better than what most pop stars are coming out with now. Her latest, "To Be Human," is taken off the upcoming Wonder Woman film and sports a powerful message that you'd expect from a movie like this. Collaborating with singer-songwriter Labrinth, this optimistic track is yet another impressive mark on her ever-expanding resume.
Bleachers – "I Miss Those Days"
One of the biggest reasons to respect Jack Antonoff is that he never shies away from letting influences run rampant in his music. Whether it was with his old band Steel Train, his work with Fun., or what he's doing now with Bleachers, Antonoff is loud and clear with everything that kickstarts his creative juices, and it's coming across a ton with his new album, Gone Now. Bleachers' sophomore LP channels 80's pop on "Hate That You Know Me," but it goes a little more organic on "I Miss Those Days"—horns swirl around the Bruce Springsteen-laden number as Antonoff continues his spree of letting no genre go untouched.
Carly Rae Jepsen – "Cut To The Feeling"
It may be a little while longer until we get another Carly Rae Jepsen album, but we'll be able to see…err, hear her…on the silver screen this fall as she voices a character for the upcoming animated film, Leap!. Luckily for us, she decided to lend a song from her vault to the movie's soundtrack. Entitled "Cut To The Feeling" and originally intended for her Emotion: Side B collection, Jepsen thought the cinematic sound of the track made it more suitable for a movie instead. We're just glad it's finally here for mass consumption. "Cut To The Feeling" definitely has that theatrical-movie feel, and Jepsen's pop sensibilities are, as usual, undeniably addictive.
Other new releases:
Patent Pending – Other People's Greatest Hits
alt-J – "Adeline"
Cheat Codes – "Stay With You"
Coast Modern – "Dive"
OneRepublic feat. Amir – "No Vacancy"
Noah Cyrus – "I'm Stuck"
Nick Jonas, Anne-Marie – "Remember I Told You"
Little Mix – "Power (feature Stormzy)"
Martin Garrix and Troye Sivan – "There For You"
Justin Townes Earle – Kids in the Street
Shakira – El Dorado
G-Eazy – "Shake It Up"
Allie X – "Need You"
Rita Ora – "Your Song"
Violet Days – "I'm a Dreamer"
Tags:
Bleachers
,
Camila Cabello
,
Carly Rae Jepsen
,
Fresh Pressed
,
Future
,
Goldfinger
,
Halsey
,
Kendrick Lamar
,
Lil Yachty
,
Neck Deep
,
new music
,
New Music Friday
,
sia