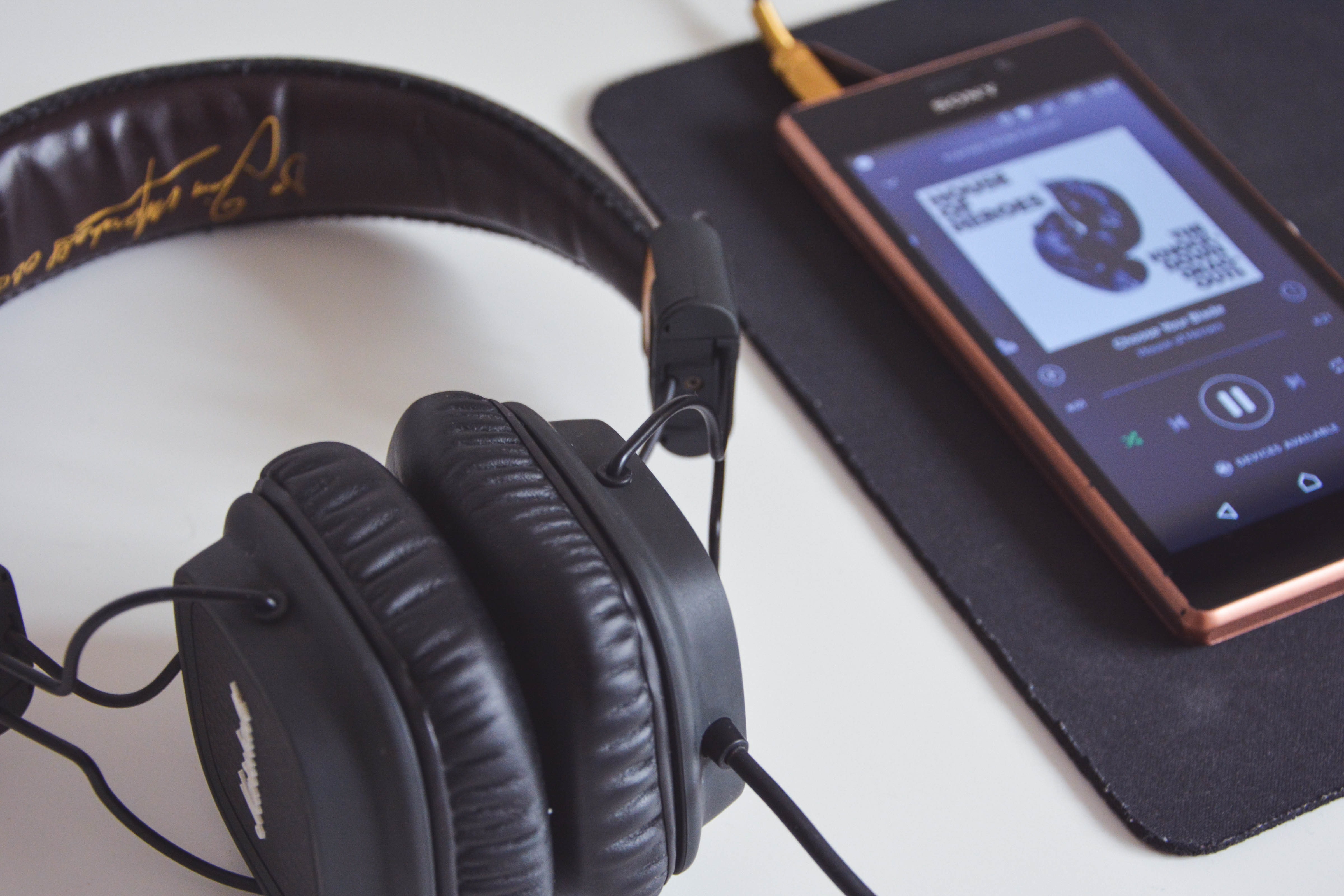 What better way to kick off a weekend than with new music? Fridays are always chock full of the latest songs and albums ready to be the soundtrack to everyone's antics, and here you'll find some of the week's standout releases. Whether you're ready to spin an anticipated song from a favorite artist or just taking a look at what's out there, there's a whole lot of tunes to dive right into. Who knows—maybe you'll find your next obsession.
John Mayer –
The Search for Everything
– Wave Two
John Mayer threw the music industry for a loop when he announced that his long-awaited full-length, The Search for Everything, wouldn't be dropping as a collective unit, but rather in parts that get released every month. Wave One came in January, and now we're being treated to Wave Two. Featuring standout track, "Helpless," this four-song EP-ish release is even better than last month's. If Mayer is going to keep up the monthly releases for the duration of 2017, we've got a lot of music to look forward to.
Future –
HNDRXX
Just when everybody was settling down from the fireworks of Future's latest full-length—a surprise release titled FUTURE—he's lighting the fuse once again for another album a week later. Seriously. This one, HNDRXX, is the record he's "always wanted to make" and also says it's his most honest, too. It was rumored that it'd feature a more pop sound to it, and now that we have our hands on it, the rumors were dead on. The album sports some monster anthems in "Incredible" and "Fresh Air", and with features from The Weeknd, and Rihanna, Future is going to have to prepare himself for lengthy time at the top of the charts.
Acceptance –
Colliding By Design
They've spent a long time away, but Acceptance are finally back to doing what they do best. Following a ten year hiatus and even longer since their last record, the Seattle-based rock outfit unleashes what is undeniably the highlight of their career in Colliding By Design. Despite the absence, Acceptance show they haven't missed a beat with an album full of soaring jams, and vocalist Jason Vena sounds better than ever. Strapped for time and can't check out the full collection? Give "Fire and Rain" and "Goodbye" a listen.
The Chainsmokers – "Something Just Like This"
The Chainsmokers have become kings of crafting pitch-perfect EDM pop with a women vocalist commanding the track, but the duo switches things up with their new single in a massive way. Linking up with a totally unknown small-time band by the name of Coldplay, they unveil "Something Just Like This." Coldplay's Chris Martin has pipes that slice through this dreamy pop anthem like through butter, and for such a strange collaboration, it works out beautifully. Yeah, maybe it sounds a little like every other Chainsmokers song, but why fix what ain't broken? "Something Just Like This" is off their debut album, Memories: Do Not Open, out April 9th.
The 1975 – "By Your Side"
Congrats to The 1975 for nabbing their first ever Brit Award! It was for best British Group, but really, they should have taken home the award for Album of the Year for last year's I Like It When You Sleep, for You Are So Beautiful yet So Unaware of It. Still, it's hard to complain, especially because this week the boys also debut a brand new song—kind of: it's called "By Your Side" and it's a cover of Sade's hit from 2000, being released for charity in honor of War Child. The cover takes an atmospheric approach with Auto-Tune draped all over frontman Matt Healy's vocals, and by the end, you're just hoping the band can hit the studio ASAP to make another album.
Meghan Trainor – "I'm A Lady"
Justin Timberlake proved that pop songs made for movies don't necessarily have to be filler. For the upcoming Smurfs movie, because apparently there's another one of those, queen Meghan Trainor is dishing out another dose of sass in "I'm A Lady." The track is short but sweet and almost sounds like a continuation of her Title-era. It may be a one-off single, but if this is where her creative juices are flowing towards when it comes to her next record, it's got the potential to blow last year's Thank You out of the water.
Jason Derulo – "Swalla"
There are few things better than a Jason Derulo party song, but when you throw Nicki Minaj and Ty Dolla $ign into the mix, too, then it's pretty much game over. This pop-hip-hop triple threat get together for the absolute banger in "Swalla," and even if it might be February, it's fiery enough to raise the temperature up like it's June. "Swalla" has a strong Caribbean vibe and Minaj equips one of her best guest verses as of late, and that right there tells you why it'll make a huge impact on radio.
Zedd – "Stay"
Zedd taps songstress Alessia Cara for his new single, "Stay," and it's basically a match made in pop heaven. Cara carries the song throughout with her infectious vocals, but once the chorus hits, that's where the song really shines. Zedd takes a page out of Daft Punk's handbook with a robotic-esque electronic groove, and if you wanted to take bets on which song might be the most remixed this summer, "Stay" could end up being the winner.
Other new releases:
Knuckle Puck – "Indecisive"
Ed Sheeran – "Shape of You (Major Lazer Remix)"
Brighten – "You Love Him"
Seether – "Let You Down"
At The Drive In – "Incurably Innocent"
Passion Pit – "The Undertow"
Kelly Clarkson & Aloe Blacc – "Love Goes On"
Calvin Harris – "Slide" feat. Frank Ocean, Migos
Bush – "Lost In You"
Khalid – "American Teen"
Ruth B. – "Superficial Love"
Tritonal – "Strangers"
Allie X – "'Casanova"
Enrique Iglesias – "Subeme La Radio"
Tags:
Acceptance
,
Coldplay
,
Future
,
Jason Derulo
,
John Mayer
,
Meghan Trainor
,
Rihanna
,
The 1975
,
The Chainsmokers
,
Zedd