In a recent interview with Anderson Cooper for "60 Minutes," Foo Fighters frontman Dave Grohl made a bold statement in declaring his love for the Big Easy. "That week we had in New Orleans totally changed my life," he said. "It made me fall head over heels in love with music all over again." And rightfully so. New Orleans houses a deep historical past, rich culture, and the birthplace of jazz music. In fact, the Big Easy is often called the "most unique" city in the United States. While it's hard to narrow down just a handful of places to visit in the Crescent City, a few locations instantly come to mind for music aficionados.
Cafe Du Monde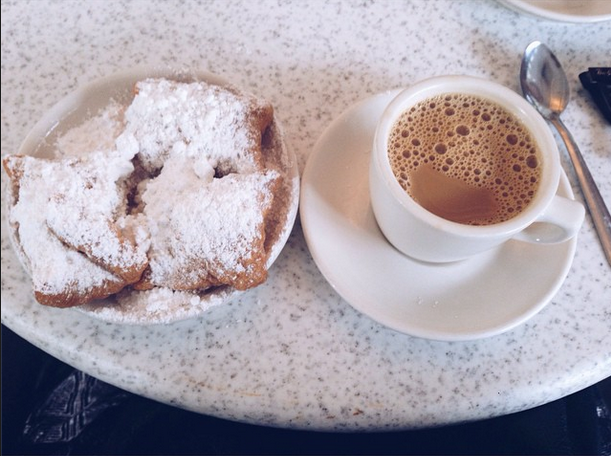 To start the day off on the right foot, coffee and beignets from Cafe Du Monde in the historic French Market is an absolute must. The square, French-style donuts, lavishly covered in powdered sugar, prove to be fan favorites (just check out your favorite band's Instagram when they're in the city). First established in 1862, the Cafe is open 24 hours a day, seven days a week–closing only on Christmas Day and days when, God forbid, a Hurricane passes too close to New Orleans. So, it's likely one may make multiple stops, even in one day, at Cafe Du Monde during their stay.
Peaches Records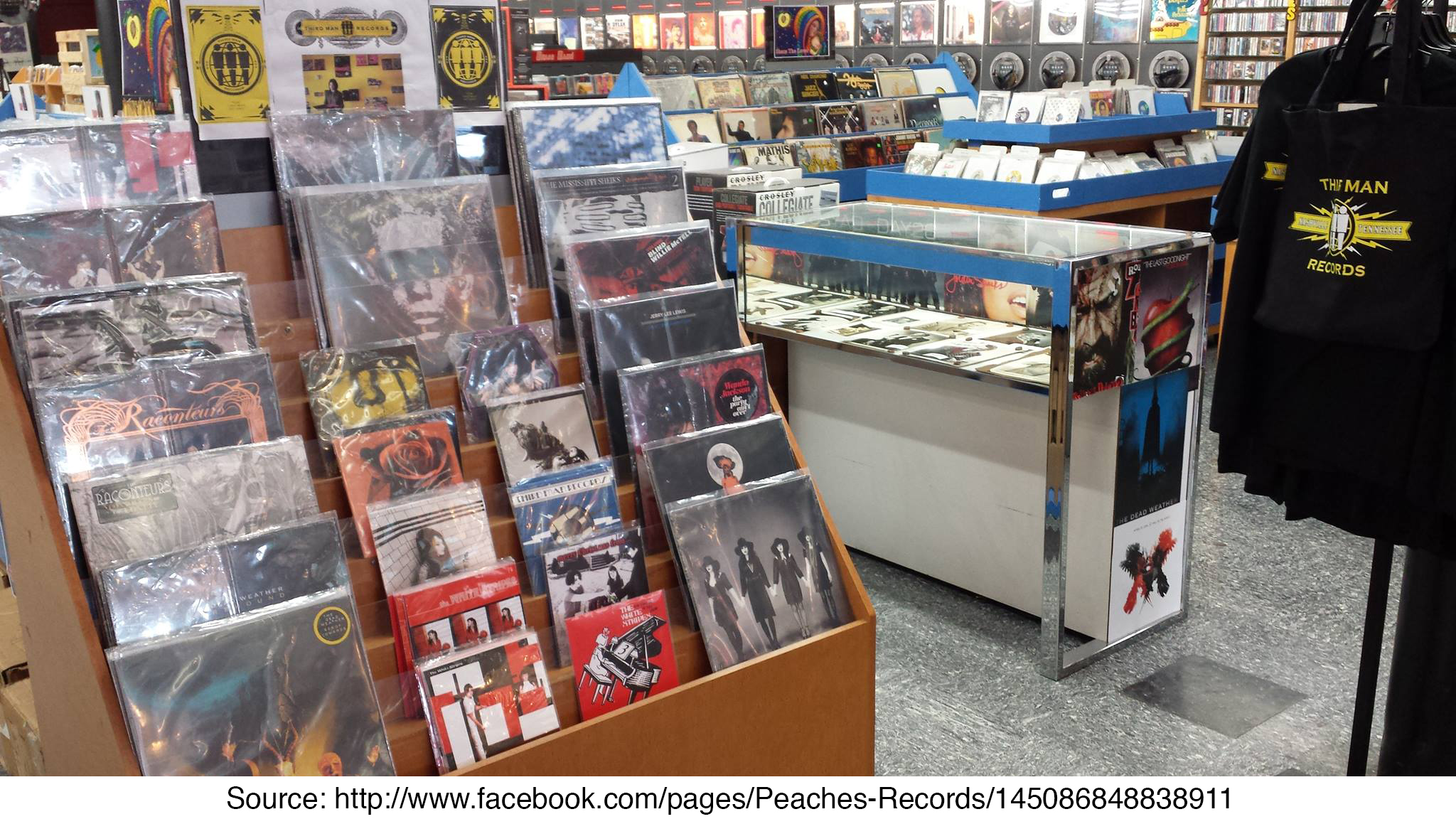 We suggest a morning stop at the Cafe for coffee, specifically an iced Cafe Au Lait, before heading through the French Quarter and down N. Peters Street to Peaches Records.  The family-owned, locally homegrown record store is a New Orleans staple. Founded in 1975, Peaches Records is internationally known and boasts an impressive record selection ranging from popular music to original New Orleans zydeco. With their friendly, knowledgeable staff, Peaches provides a personal, intimate record buying experience as row after row of records allow for hours of scouring for the perfect purchase(s).
In addition, Peaches holds frequent artist signings and many local acts pop in to personally deliver their records, so you never know who you might run into. It also serves as a prime Record Store Day location as many limited edition vinyl exclusives can be found at the store.
House of Blues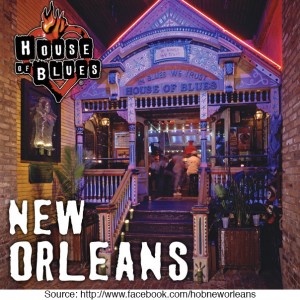 After you've purchased more records than you can carry, make a pit stop at your vehicle before heading over to the New Orleans House of Blues on Decatur Street. While it's easy to visit a House of Blues in just about any city across the country, there is something special about the New Orleans venue. I mean, how many House of Blues host a Gospel Brunch? Or provide a mysterious lair called the Foundation Room that serves up the most upscale Southern hospitality you've ever seen? Not only does this particular venue provide excellent Southern touches (including food, mmm), but it also brings in nationally touring acts like The 1975, Mayday Parade, Augustana, and The Maine among many, many others.
Gasa Gasa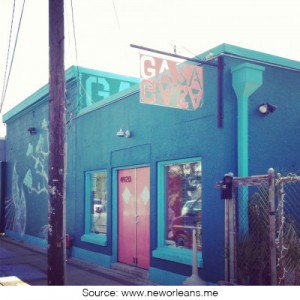 Once you've dined at the House of Blues and caught a show, it's time to visit a true grit New Orleans venue called Gasa Gasa.  Though just launched in 2013, Gasa Gasa's goal is "to highlight the local talent that surrounds us and create a room accessible to all forms of artistic expression."Because of this, the venue truly depicts an atmosphere that reflects the eclectic community of New Orleans–new and old. As more of an underground venue, there's a good chance Gasa Gasa may introduce you to a band you've never heard of just before they make it big. For instance, electro pop duo Sylvan Esso played a sold out show at Gasa Gasa in August and now the band is opening for Foster the People this month. If you're lucky, you might even catch the occasional pop-up art market held in the venue's courtyard, where booths display unique pieces and sometimes offer body painting.
–
There's just simply no way to reflect the diverse culture and overall experience of the Big Easy in just four locations, so if you're ever in the city, definitely visit these recommendations but please, please, please venture beyond and allow yourself to be engulfed in a truly unique city that has so much to offer. Explore the French Quarter, go on a haunted ghost tour, see the mighty Mississippi River, swing dance at speakeasy, catch Mardi Gras beads off a balcony, stroll down Bourbon Street, and be sure to drink a famous Hand Grenade or Hurricane (or both).
Laissez les bons temps rouler!
Tags:
Augustana
,
For The Record
,
Foster The People
,
Mayday Parade
,
Sylvan Esso
,
The 1975
,
The Maine