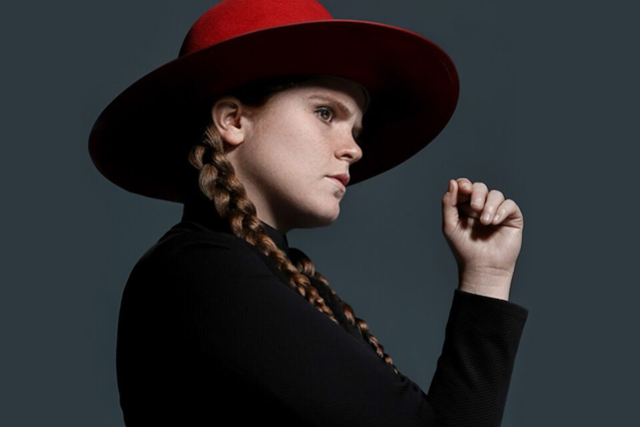 Consider this your daily reminder to listen to Flint Eastwood if you don't already.
The Detroit-based act just released a video for "Monster", the final track on their latest album, Broke Royalty, and if we weren't already obsessed with singer-songwriter Jax Anderson's vocals, we would be now.
The video shows Anderson alternately sitting in an optometrist's chair and being dragged away by two muscled—and shirtless—dudes, intercut with scenes of a young girl in her room trying to sleep despite the monster in her room.
It's a little creepy and the black and white treatment makes it starkly moody, but it ends on an uplifting note as blocky white letters flash across the screen giving us an emotion-laden and much needed reminder that "the darkness isn't real".
Check out the visual for "Monster" below, and make sure you catch Flint Eastwood's headlining tour this winter with opening act NYDGE.
Tour Dates:
1/25 – Toronto, ON – Horsehoe Tavern
1/26 –  Montreal, QC – L'Esco
1/27 – Allston, MA – Brighton Music Hall
1/28 – Burlington, VT – Higher Ground
2/01 – New York, NY – Mercury Lounge
2/02 – Washington DC – U Street Music Hall
2/03 – Philadelphia, PA – Coda
2/06 – Columbus, OH – The Basement
2/08 – Nashville, TN – The High Watt
2/09 – Indianapolis, IN – HI-FI
2/10 – Chicago, IL – Reggies Rock Club
2/11 – Minneapolis, MN – 7th St Entry
2/13 – Cincinnati, OH – Ballroom at Taft Theatre
Tags:
Broke Royalty
,
Flint Eastwood
,
Monster
,
Music Video
,
Tour