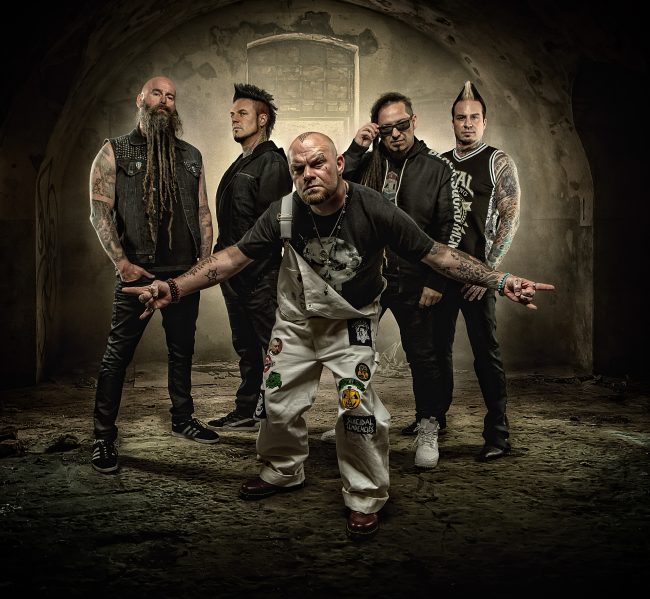 by Sarah Madden
"Blue on Black" by Five Finger Death Punch featuring Kenny Wayne Shepard, Brantley Gilbert and Brian May debuted last Friday, April 12th. It quickly climbed to #2. The #1 most-added song at Rock radio is the bucket list of rock collaborations. This is a rock dream come true for many. After Five Finger Death Punch covered Kenny Wayne Shepard's Blue on Black the artists were keen to record a version of the song together. During recording, they discovered Brantley Gilbert was laying down tracks in the same studio and he was soon included in the project.

While the opening to the song is familiar the magic starts when the verse begins. We are treated to two talented vocalists, Brantley Gilbert and Ivan Moody trade lines in the verse. Then with the singers together, the full chorus is slathered in a blinding solo by Brian May. THAT Brian May, Brian May from Queen. QUEEN, one of the most influential bands of all time. The solo is a well-integrated sonic surprise, the collaboration a treat for fans and music lovers. It draws up the corners of Rock, includes its county rock counterparts, and brings them all together further de-genrefying a genre.
No wonder the video has more than 9 million views. The song has hit #2 on the iTunes All Genre's chart worldwide and is holding strong at top positions on Rock charts around the globe. Now if ALL OF THAT isn't enough to make this song a brilliant addition to the tomes of Rock n Roll, proceeds from "Blue on Black" will be donated to the GARY SINISE FOUNDATION which benefits America's defenders, veterans, first responders, and their families. Rock n Roll does good with great music.