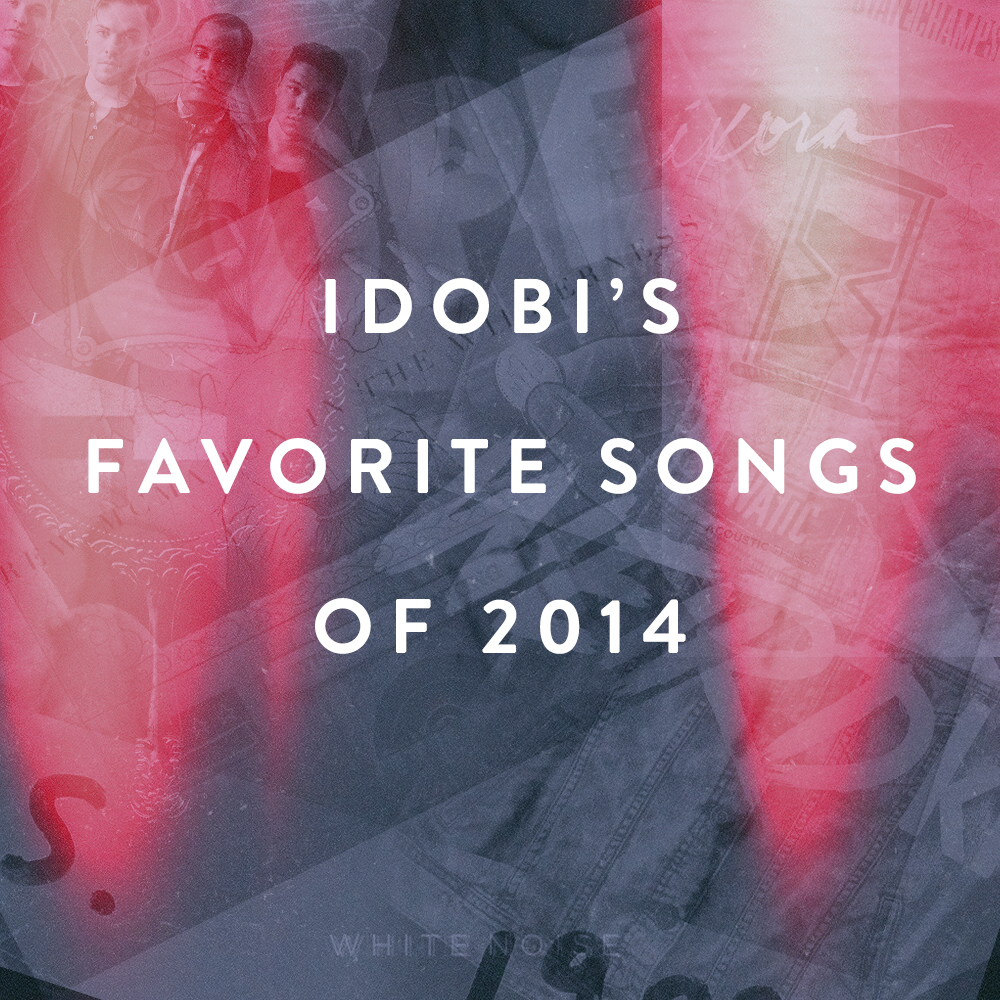 Impossible tasks…for me, picking a single favorite song from 2014 is one of those impossible tasks. From the roar of legends in Fall Out Boy's "Centuries" to the lovely creeping melody of "Pistols at Dawn" by Seinabo Sey, on to the beachy bounce underscoring Priory's message driven "Put 'Em Up." Then there's Jon Bellion's sick lyrical groove on "An Immigrant": "when you spilled coffee on my J Dilla vinyl, I didn't even mind. Crazy!" (if you don't already know, that's true love). Oh and when "Gold" by Chet Faker comes on, forget about talking to me for 4 mins 45 seconds; I'll be lost in the atmospheric track and equally addictive hook, because "you gotta know, I'm feeling gold." I can't possibly decide. Then again, there's always one tune that makes you shush everyone around you while you yell, "That's my jam!" For me, that song is…impossible tasks.
Fortunately, the rest of idobi is far better at making decisions. Here are idobi's Favorite Songs of 2014. Ooh, and there's a DJ set to go along with it. Why are you waiting? Press play and read on. Happy, happy, merry, merry!
– Sherin Nicole, Creative Director
You can listen to the idobi Megamix 2014 on Spotify (minus Taylor Swift, because, well, you know…), and tune in to hear the Megamix air this Saturday at 12pm ET, and the encore on New Year's Eve!
Tom Cheney, President/idobi Network Co-owner
Marianas Trench – Pop 101
Eddie Barella, Program Director/idobi Network Co-owner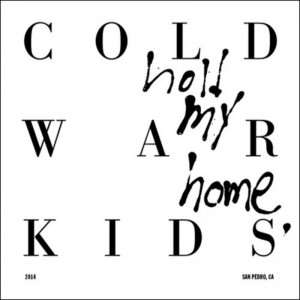 Cold War Kids – First
Cold War Kids have been around a long time and I had forgotten about them. And it's a shame because they don't get enough credit and exposure. Every album, every single is always catchy and relevant. After seeing them live this summer at a festival, I will never let myself forget about them again.
Joel Madden, idobi Network Co-owner
5 Seconds Of Summer – Amnesia of course.
Chuck Comeau, idobi Network Co-owner
Tie for me:
Bleachers – I Wanna Get Better
Taylor Swift – Wildest Dreams
Sébastien Lefebvre, Man of the Hour/idobi Network Co-owner
Mine would have to be Weezer – Back to the Shack
Matty Vogel, idobi Radio Music Director
PVRIS – St. Patrick
Alex Gaskarth, Full Frontal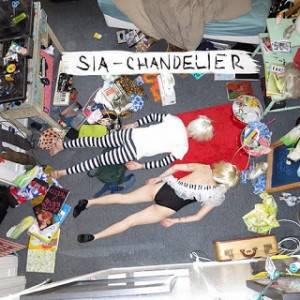 Sia – Chandelier
I'm gonna go with "Chandelier" by Sia.
Fantastic pop song that deals with a serious issue in its lyrical content.
Jack Barakat, Full Frontal
Taylor Swift – All You Had To Do Was Stay
Patrick Langlois, Man of the Hour
Mine is Foo Fighters – What Did I Do? / God As My Witness
Gunz, The Gunz Show
Andrew McMahon and the Wilderness – All Our Lives
Josh Madden, First Person with Josh Madden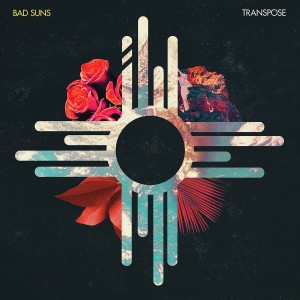 My favorite song is a 3 way tie:
The  Madden Brothers – UR
Bad Suns – Salt
Ryan Hemsworth feat. Dawn Golden – Snow in Newark
Fish, Gone Fishkin
1st Vows – Desperation
Patrick Walls, Rock The Walls
Anything not by 5SOS… "Dear Youth (Day 52)" – The Ghost Inside though
Sara Scoggins, Let's Talk Music w/ Scoggs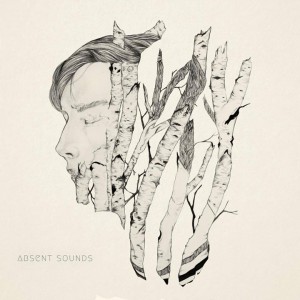 From Indian Lakes – Runner
My favorite track of this year is off Absent Sounds by From Indian Lakes. The album as a whole is beautiful, but the track "Runner" specifically is a favorite of mine. The melody is very simple and the lyrics are heartbreaking–but that's probably why I'm able to listen to it over and over again. Lyrically, it creates strong imagery, but the theme of loss is universal and relatable. It's what From Indian Lakes does better than most of their peers, and it's why I love them so much.
B.Lo, METALIX
Lagwagon – Obsolete Absolute
Let there be no doubt about my personal devotion to Lagwagon. They introduced me to a world of immensely talented bands that weren't on the radio or MTV, the only ways people could get free music before the internet. Hang proves Lagwagon is still in touch with the fast, aggressive style that delivered me to punk rock but also advances their sound to incorporate more of the metal and rock vibe they established with Duh in 1992. Picking a best song is a matter of hair splitting so precise it should astonish a nuclear physicist. If someone is twisting my arm I would choose "Obsolete Absolute". This track has everything: a natural sound intro, narration, and of course the addictive riffs and lyrical melody fans can expect from any Lagwagon song. A quick check at setlist.fm shows Lagwagon opening with this song on their current tour. Maybe they agree with me.
My Body Sings Electric, The Awful Truth
OG Maco – U Guessed It
We know this isn't exactly a genre fit for idobi, but it's been an anthem for us this year. Every time we play this in our van or practice space we get so hyped up. We've been busy with touring and podcasting this year, so it's an awesome song for an energy burst. It's so different from anything happening in music right now.
Matthew Flyzik, idobi A.M.P (events) – President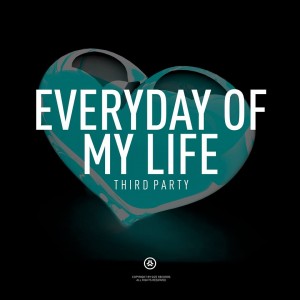 Third Party – Everyday of My Life
Awww man I don't wanna be the guy who picks an EDM song, but this was my most played song on iTunes this year so I guess that's the winner? In my defense it was on my running mix and I run a lot! Don't judge me.
Cynthia Tenicela, idobi A.M.P (events) – VP
Mark Ronson – Uptown Funk
Eleanor Grace, Managing Editor
Copeland (SHOCKING BREAKING NEWS EVERYONE) – Erase
Ryan Wapner, Booking
Giving you a few, not sure I can narrow it down to 1.
Fireworks – Run Brother Run or Manchester Orchestra – Trees
Alex Bear, Writer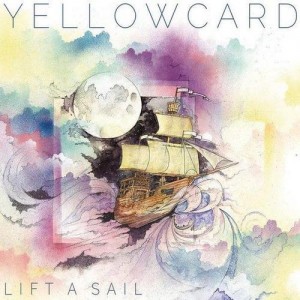 Yellowcard – One Bedroom
It got to the point where I was told to "please stop talking and just pick one". Sounds cheesy but I wanted to go with a song that could play at the end of a movie or tv show where a character looks back on their life/year/whatever, and that's when I came up with Yellowcard's "One Bedroom".
Joey Britton, Writer
Aaron West & The Roaring Twenties – St. Joe Keeps Us Safe
Danielle DeSisto, Writer
After much pondering, I'm going to go with "Photograph" – Ed Sheeran.
Sam Devotta, Writer
I can't decide…I'm going with "Flicker, Fade" – Taking Back Sunday or "Room to Breathe" –  You Me At Six!
Shelby Elizabeth, Writer
This is like picking your favorite child but… "Montreal" – Major League.
Tarynn Law, Writer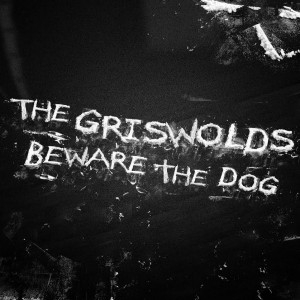 The Griswolds – Beware the Dog
Considering I couldn't even narrow down my list of favorite songs of the year to less than 70 (listen here if you're curious!!) this is stupidly difficult. Ugh. Sharing Eleanor Grace's statement about this being SHOCKING BREAKING NEWS WOW I'm definitely going with "Medicine" from The 1975…or in something less obvious, "Beware the Dog" by The Griswolds.
Emillie Marvel, Writer
Matt Nathanson's "Headphones" stopped me in my tracks the first time I heard it, so I think it's only fair I go with that.
Hannah Pierangelo, Writer
Royal Blood – Out of the Black  
Denis Simms, Writer
Bleachers – I Wanna Get Better or Kendrick Lamar – i
 Alyson Stokes, Writer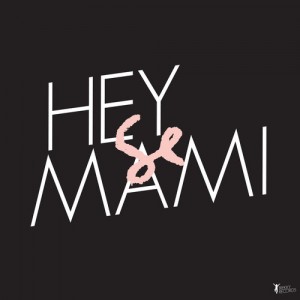 Sylvan Esso – Hey Mami
I'm going to have to pick Sylvan Esso "Hey Mami" for my personal pick. Paste Magazine wrote this about it: "The Song of the Year should be one that makes you remember exactly where you were and how you felt when it first graced your senses. It should conjure up even the smallest details of that original moment." And, I couldn't agree more. I remember exactly where I was, the moment, and I had to buy the vinyl immediately. Picking "tops" is difficult for me because I have my personal favorites and then the ones who, while may not be my personal favorite, deserve it. So, there ya have it. End rant~  
Emily Yee, Writer
Light Years – Temporary
Catherine Yi, Writer
Trash Boat – Boneless  
Luis Amaya, Minion (Despicable Me style)
I got two picks:
Nico & Vinz – Am I Wrong
Magic! – Rude
Tune in to hear the idobi Megamix 2014  air this Saturday at 12pm ET, and again on New Year's Eve!
Tags:
1st vows
,
5 Seconds Of Summer
,
5sos
,
Aaron West and The Roaring Twenties
,
Andrew McMahon in the Wilderness
,
Bad Suns
,
Bleachers
,
chet faker
,
Cold War Kids
,
Copeland
,
dear youth
,
Ed Sheeran
,
Fall Out Boy
,
Fireworks
,
Foo Fighters
,
From Indian Lakes
,
jon bellion
,
Kendrick Lamar
,
Lagwagon
,
Light Years
,
magic!
,
Major League
,
Manchester Orchestra
,
Marianas Trench
,
mark ronson
,
matt nathanson
,
nico & vinz
,
OG Maco
,
priory
,
PVRIS
,
Royal Blood
,
Ryan Hemsworth
,
seinabo sey
,
sia
,
Sylvan Esso
,
Taking Back Sunday
,
Taylor Swift
,
The 1975
,
The Griswolds
,
the madden brothers
,
third party
,
trash boat
,
Weezer
,
Yellowcard
,
You Me At Six