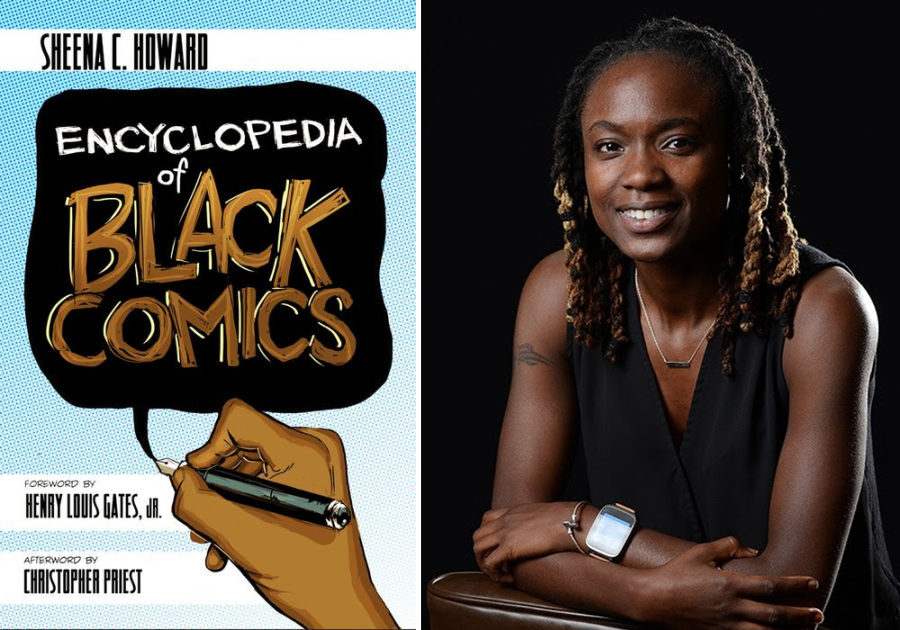 The Encyclopedia of Black Comics came out this month from Fulcrum Press, and it's jam-packed with entries on over 100 publishers and creators from the world of Black comic culture. Eisner Award winning author Sheena C. Howard and a group of passionate writers pay tribute to the many Black comic contributors: from inkers to illustrators, convention creators to academics—you might not know their names, but you're definitely familiar with their work. What makes this even more special for us, is the fact that idobi's own multi-talented chief creative officer Sherin Nicole contributed the entries on Khary Randolph, Mat Johnson, and Deborah E. Whaley! That's a trifecta of goodness right there, with many more names to add to the list.
With a foreword by Henry Louis Gates, Jr., and an afterword by Christopher Priest, this is a comprehensive volume that celebrates the many notable achievements from Black comic history. 
"Some will ask why an encyclopedia of Black Comics needs to exist. Ta-Nehisi Coates is why. David Walker is why."
– Christopher Priest
Order your copy now, then join the conversation on Twitter!
About the editor:
Sheena C. Howard is Associate Professor of Communication at Rider University and first black woman to win an Eisner Award. Howard won the 2014 Eisner Award for her co-edited book, Black Comics: Politics of Race and Representation. She is also the author of Black Queer Identity Matrix and Critical Articulations of Race, Gender and Sexual Orientation. Howard has appeared on NPR, The Washington Post, ABC, PBS and other networks and documentaries as an expert on popular culture, race, politics and sexual identity negotiation. In 2016, she directed, produced and wrote the documentary Remixing Colorblind. She also has bylines in The Huffington Post, CurveMagazine, the Philadelphia Inquirer and more.
Tags:
comics
,
Encyclopedia of Black Comics
,
Fulcrum Press
,
Geek Girl Riot
,
GGR
,
Sheena C. Howard