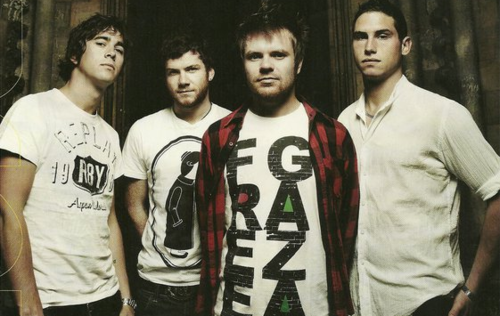 Enter Shakiri have released a new music video for "The Last Garrison", the first single off their upcoming album The Mindsweep. The record is due out January 19th, and is available for pre-order on iTunes. Check out the track listing and music video below!
1. The Appeal & The Mindsweep I
2. The One True Colour

3. Anaesthetist
4. The Last Garrison
5. Never Let Go Of The Microscope
6. Myopia
7. Torn Apart
8. interlude
9. The Bank Of England
10. There's A Price On Your Head
11. Dear Future Historians…
12. The Appeal & The Mindsweep II
The Mindsweep will be the group's fourth full length studio album. It will be produced by Dan Weller, who previously collaborated on 2012's A Flash Flood of Colour. The group will also be heading to Russia this winter- check out tour dates here!
Tags:
Enter Shikari