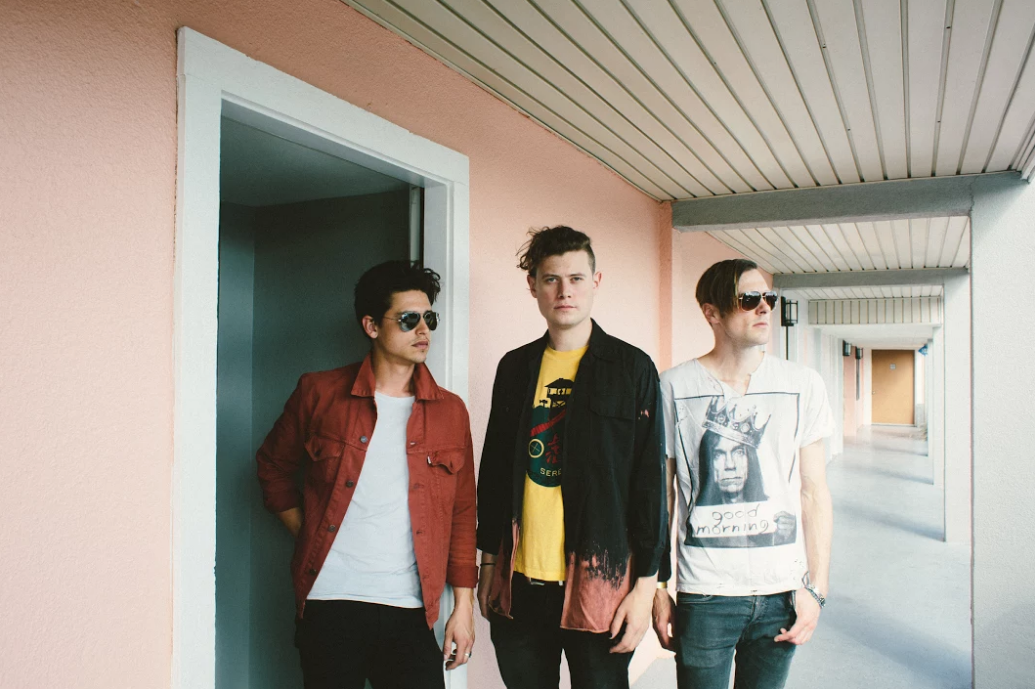 idobi Uprising band DREAMERS have delivered all the dancefloor fun you need for the weekend. Their song "Painkiller" is a fast-paced, riff-driven stomper you won't be able to resist bouncing along to, and it now has some gritty and deliciously dark visuals to match. Frontman Nick Wold gives a little taste of what went into the making of the new music video:
"The Painkiller video, directed by the amazing Nic Collins, is set in some kind of freaky Los Angeles dreamscape. Bloodied and bruised, I try to find the one person who can kill my pain, even if she might be the very one who caused it. It's about how we  sometimes keep going back to the things that hurt us, when they just happen to hurt so good."
Hit play below and dive in to their paranormal world, where you'll find yourself on a hunt for that "Painkiller" you didn't know you needed 'til now—and in the process you'll realize all that pain from the long week has just been washed away by the healing power of this huge indie anthem. Taken from their phenomenal record This Album Does Not Exist, the new video serves as a reminder of just how many levels of creativity this band can take you to. It's also a song destined to be insane in a live show setting, so make sure to catch DREAMERS at…well, pretty much every festival this summer, including: MEADOWS, FPSF, Bunbury, Firefly, Summerfest, Bumbershoot and more!
Tags:
Dreamers
,
Painkiller