Producer Will Yip is celebrating the first anniversary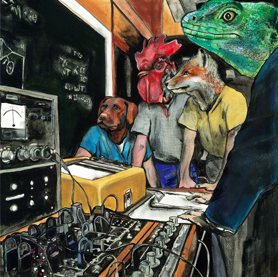 of the compilation  Off The Board. The digital compilation is currently available for name your price in the webstore. There are also multiple physical formats still available for purchase. Additionally, there is an anniversary sale for 50% off everything in the online store with the code "ONEYEAROFOTB".
The compilation features artists who recorded at Studio 4, including  Title Fight, Circa Survive, Balance and Composure, Man Overboard, Citizen, and more.  Many of the songs featured were written exclusively for this project.  
Tags:
Balance and Composure
,
Circa Survive
,
Citizen
,
Man Overboard
,
Title Fight