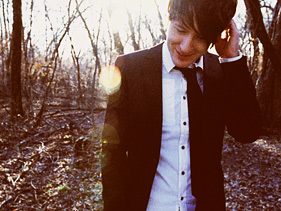 Last year, Chris Walla raised eyebrows when he called brooding "Twilight" bloodsucker Edward Cullen "an a–hole." Then, at rehearsals for the mtvU Woodie Awards, he made sure to point out the "high beefcake quotient" of the "New Moon" film. And how can we forget the international incident he created when the master tapes for his Field Manual album  were confiscated  by the Department of Homeland Security?
Basically, the Death Cab for Cutie guitarist/producer is unafraid to speak his mind or rankle the third-largest Cabinet department in the U.S., which makes him a rare breed in these buttoned-up, sound-bite-ified times. And now, he's wading into the whole "Boy, Owl City sure sounds a lot like the Postal Service" fray.
On Thursday (Feb. 4), Walla took to his Twitter account to let it be known that he thinks the copyright-infringement ruling an Australian court slapped on Men at Work was "garbage." But then, he also managed to get in a dig at Adam Young – a.k.a. Owl City – whom many have accused of sounding a bit too much like the Postal Service, the electronic-tinged side project of Death Cab frontman Ben Gibbard.
"The Men at Work plagiarism verdict is garbage, they got robbed," Walla wrote. "Related: Owl City should really consider buying Ben a pony."
Snap. For months, the Postal Service comparisons have dogged Young, who rose from obscurity to the top of the Billboard Hot 100 last year with his hit "Fireflies." When MTV News spoke to the notoriously shy electro auteur in October, we asked him about the similarities between the two projects, and he responded with a coy, "Wait. Who? I've never heard of the Postal Service."
Since his initial tweet, Walla has remained mum on the topic (though said tweet has become a bit of an Internet sensation in the interregnum). And though Young is probably aware of it by now, his latest tweet reads, simply, "Honk if you love peace and quiet."
Tags:
Chris Walla
,
Death Cab for Cutie
,
Owl City
,
The Postal Service