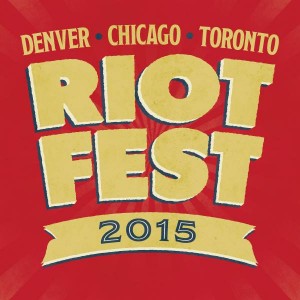 At 7:47 this morning my phone lit up with a message from the Riot Fest app (and for all intents and purposes, Serj Tankian): Wake up. Grab a brush and put a little makeup.
Talk about a #TBT and flashback to the summer of 2005 when System of a Down's Mezmerize album dropped. Just baby fangurls at the time, we were donning our best Vans apparel, complete with studded belts and thick eyeliner–both of which would remain staples as we matured into scene queens over the next few years–and waited for KILO 94.3 to play B.Y.O.B. while drinking Jones Soda on someone's front porch.
Given that nobody could drive yet and we didn't really have anywhere to go, anyway, we spent the next few months downloading older System of a Down albums from Limewire (sorry, guys…) so we wouldn't seem like posers when the school year started. I can distinctly remember sitting on a trampoline and trying to steady my hand enough to write "Father into your hands I commend my spirit" on my Converse Chuck Taylors while my asshole friends jumped up and down, playing some kind of Crack the Egg/Insane Clown Posse Fage soda combination game.
This morning's Riot Fest alert brought back all the feels. System of a Down was one of those bands you always dreamed about seeing when you were first getting into them, and then slowly your music taste started to develop a bit more and they got lost in the queue of other bands you just hadto see over time. The fact that Daron Malakian will be (possibly) within shouting distance of me tomorrow night on the Riot Stage has me reeling, because I'm basically 14 again. Will I cry? Probably.
This year's Riot Fest lineup consists of bands I've spent a decade or more loving, but most of whom I haven't had the opportunity to see yet. Thank you, Riot Fest, because for the next three days I'll be reliving my musical adolescence, from fangurl to emo to scene queen.
Confessions of a Fangurl at Riot Fest Denver is an ongoing series taking place this weekend, August 28-30, documenting the music, emotions and history associated with the festival and its artists. Waterproof mascara encouraged.
Tags:
Riot Fest