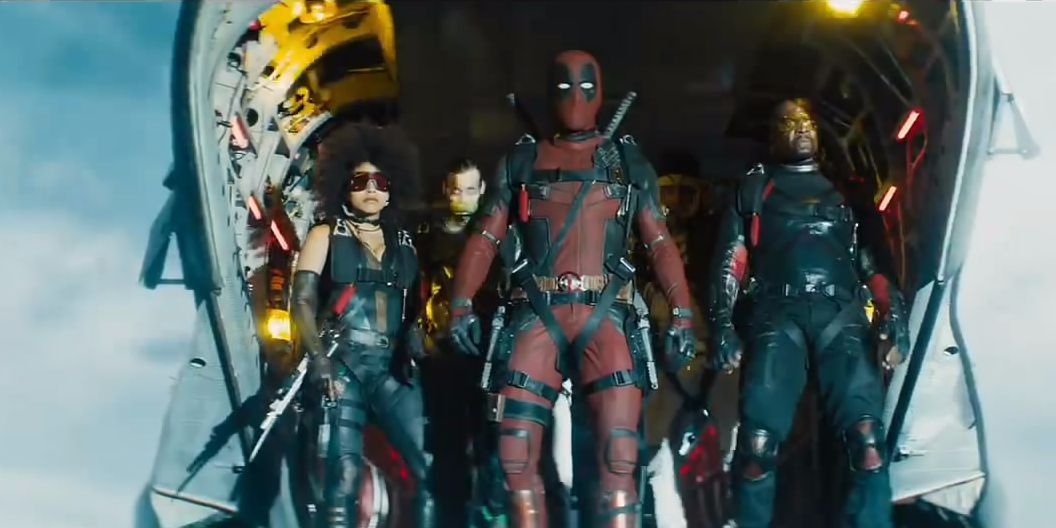 Don't call it a comeback, but Deadpool has definitely returned with more sass and badass-ery than ever. In the latest trailer for Deadpool 2, we learn more about token bad guy Cable and what's he's after.
Heard of the X Men? Well in this sequel, Deadpool is assembling the X Force (and breaking down the fourth wall while he's at it). The crew will do important things like get rid of all the gluten on Earth and save the kid Cable wants to kill.
We're dying for more info on the film—what connects Cable and the kid? How will Deadpool's leadership skills pan out? Will there be a Deadpool 3? Is the taxi driver an official member of X Force or is he just their driver? The important questions will be answered eventually, but for now we'll keep rewatching the trailer until the movie drops on May 18th.
From 20th Century Fox:
After surviving a near fatal bovine attack, a disfigured cafeteria chef (Wade Wilson) struggles to fulfill his dream of becoming Mayberry's hottest bartender while also learning to cope with his lost sense of taste. Searching to regain his spice for life, as well as a flux capacitor, Wade must battle ninjas, the yakuza, and a pack of sexually aggressive canines, as he journeys around the world to discover the importance of family, friendship, and flavor – finding a new taste for adventure and earning the coveted coffee mug title of World's Best Lover.
Tags:
20th Century Fox
,
Cable
,
Deadpool
,
Deadpool 2
,
X Force
,
X-Men