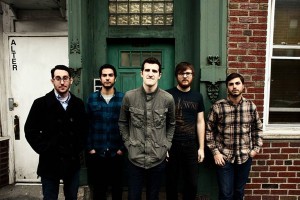 Singer Tym B. has left Daytrader and the band has cancelled their remaining tour dates with The Jealous Sound. The split seems to be due to creative differences and the band has stated they we will be continuing on with a new singer, whom will be announced shortly.
Daytrader and Tym have parted ways and we will not be able to finish our current tour with The Jealous Sound. We are continuing with a new singer and will be announcing upcoming tours soon. Thanks for your support and we will see you on the road in the near future.
Tym also released a statement on his departing, and hints that he will continue making music himself.
So it goes. Another band succumbs to the ups & downs of rock n roll. Personal and creative differences have come to a head and have made it so I cannot finish the current tour Daytrader is on. I have no malice towards anyone in the band and I wish Gary, Matt, Derrick, and Robert the best. I think they are going to make music together in the future and I'm sure whatever they do will be great.
thanks to everyone who let us sleep on their floor, helped us make our records, sang along to my stories, and to anyone who cared about this little rock band. It meant the world to me
…but I'm sure I'll see you again
//tym
XII
Daytrader formed in Fall 2010 and released their first full length album,  Twelve Years, on Rise Records earlier this year.
Tags:
Daytrader