DAY6 Are Here to Win Your Heart with "Time of Our Life" + a New Album!
By idobi Staff | July 15, 2019 at 6:30 AM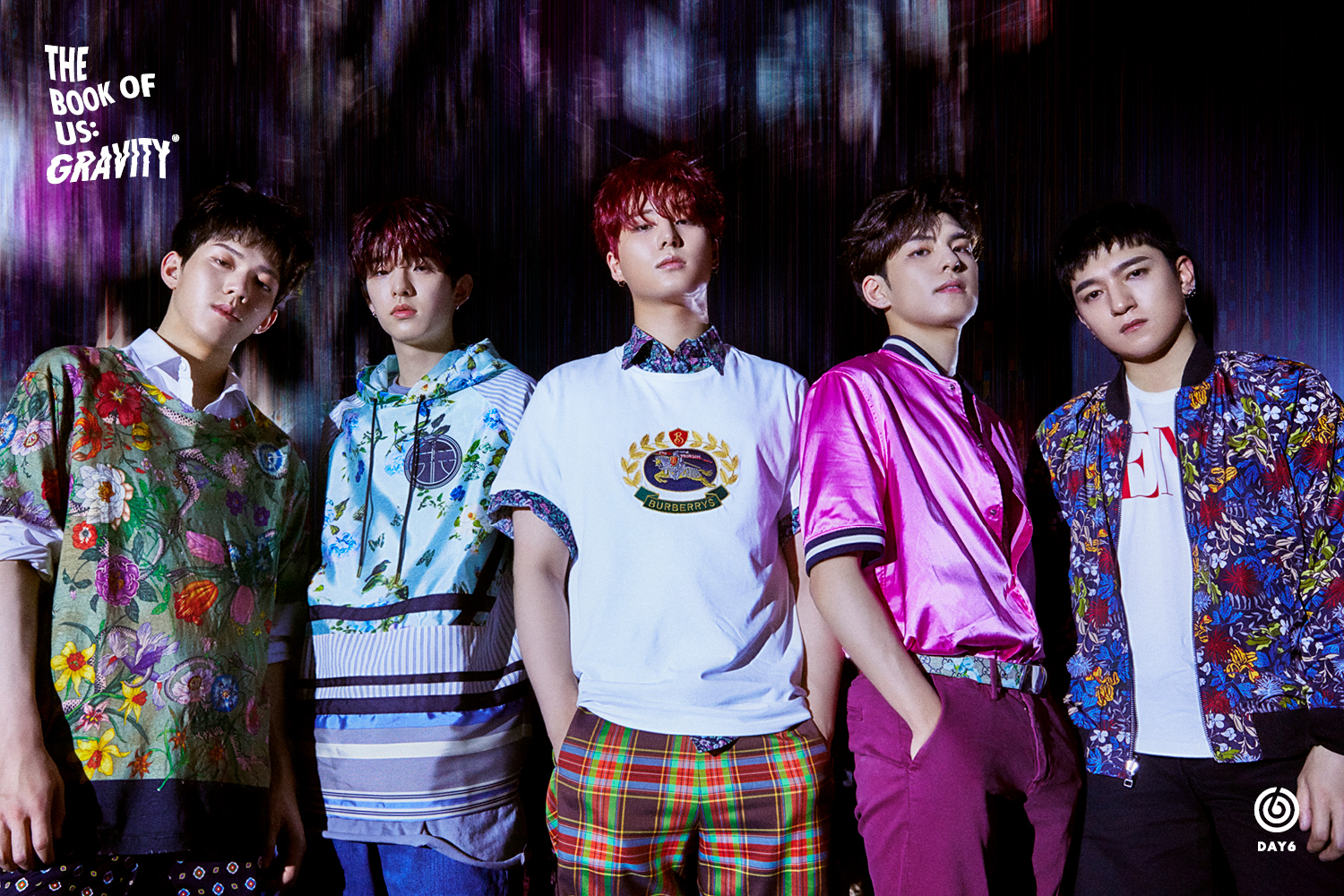 DAY6 are delivering the best wake up call you could ever ask for. Y'all ready for this? The k-pop rock band have dropped their new single "Time of Our Life" along with a mesmerizing new video. On top of that, they've also released their brand new mini-album called The Book of Us : Gravity! Honestly, we can barely type right now because we're too busy having the "Time of Our Life" dancing to this certifiable BOP.
The new mini-album is about to fill your heart with sun-soaked jams and your playlist with new party favorites. From the breezy "For Me" that'll get you swaying to the slinky "How to Love", The Book of Us : Gravity will put a smile on your face all summer. Ooh, those synths & soaring vocals! The combination will take you sky-high. And DAY6 have saved the "Best Part" 'til last with an anthem for those nights with all your friends you hope will last forever.
To celebrate their new release, DAY6 are heading out on their huge 'Gravity' world tour, which will hit the US in September! Keep scrolling to see where you can catch them as you revel in The Book of Us : Gravity below:
—
—
DAY6 'GRAVITY' WORLD TOUR: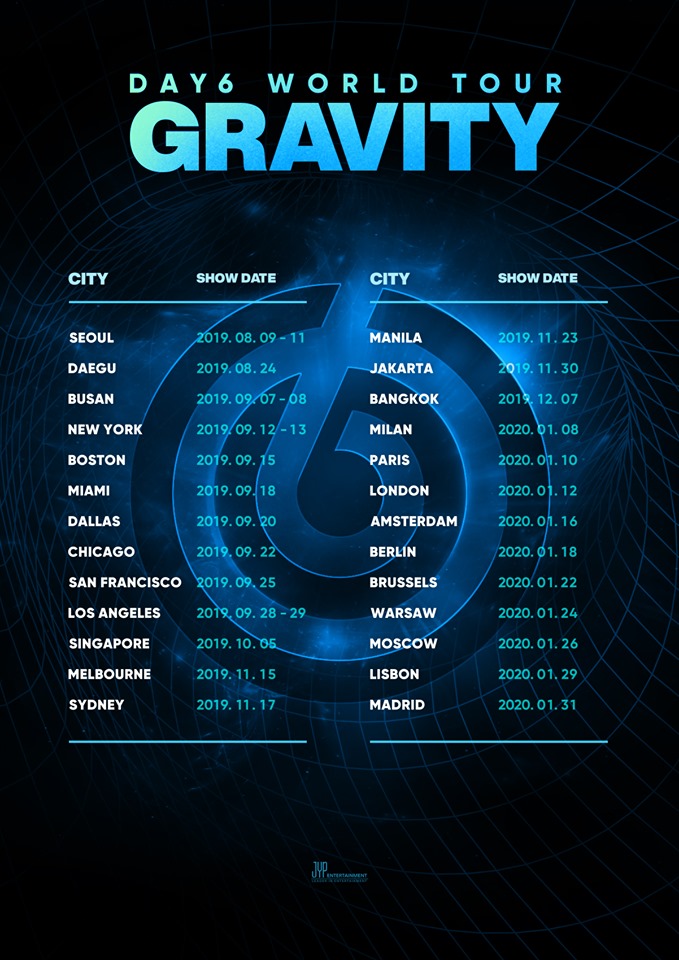 August 9-11 – Seoul
August 24 – Daegu
September 7-8 – Busan
September 12-13 – New York
September 15 – Boston
September 18 – Miami
September 20 – Dallas
September 22 – Chicago
September 25 – San Francisco
September 28-29 – Los Angeles
October 5 – Singapore
November 15 – Melbourne
November 17 – Sydney
November 23 – Manila
November 30 – Jakarta
December 7 – Bangkok
January 8, 2020 – Milan
January 10, 2020 – Paris
January 12, 2020 – London
January 16, 2020 – Amsterdam
January 18, 2020 – Berlin
January 22, 2020 – Brussels
January 24, 2020 – Warsaw
January 26, 2020 – Moscow
January 29, 2020 – Lisbon
January 31, 2020 – Madrid
Keep up with DAY6:
WEBSITE | INSTAGRAM | TWITTER | YOUTUBE | SPOTIFY | FACEBOOK