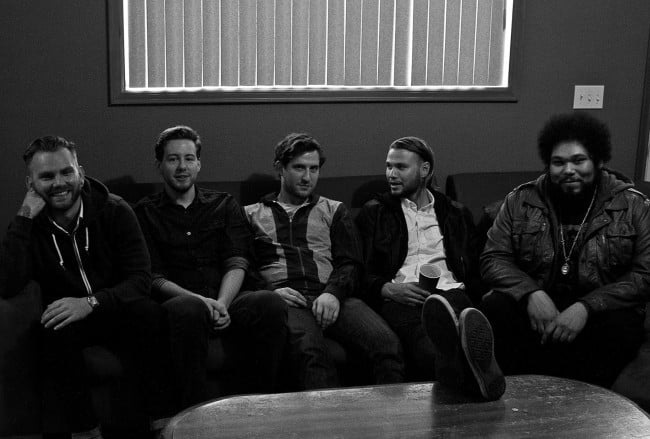 Dance Gavin Dance have released their new single "On the Run." The song comes from their upcoming album,  Instant Gratification,  which is due out April 14th through Rise Records.
Instant Gratification is the band's sixth studio album and follows their 2013 release  Acceptance Speech. The band will also be heading out on the 2015 Take Action! Tour, sponsored by the Living The Dream Foundation and Sub City Records. Memphis May Fire are headlining the tour with support from Crown The Empire, Dance Gavin Dance, and Palisades. The tour kicks off March 10th, in Louisville, Kentucky and runs through early April. Hear the brand new single "On The Run" below, along with all the album details and the band's upcoming tour dates!
Tracklist: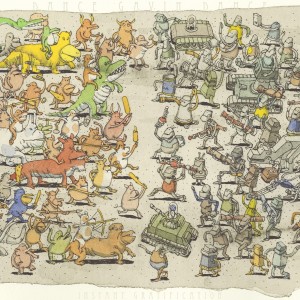 We Own The Night
Stroke God, Millionaire
Something New
On The Run
Shark Dad
Awkward
The Cuddler
Legend
Eagle vs. Crows
Death Of A Strawberry
Variation
Lost
The album is currently available for pre-order here.
Take Action! Tour 2015 Dates: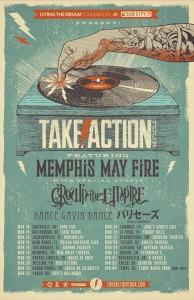 Mar 10 – Louisville, KY @ Expo Five
Mar 11 – Greensboro, NC @ Cone Denim
Mar 13- Jacksonville, FL @ Underbelly
Mar 14 – Vero Beach, FL @ Polish American Club
Mar 15 – Tallahassee, FL @ Sidebar Theater
Mar 16 – Memphis, TN @ New Daisy Theater
Mar 19 – Corpus Christi, TX @ House of Rock
Mar 22 – Oklahoma City, OK @ Cain's Ballroom
Mar 24 – Lubbock, TX @ Jake's Sports Cafe
Mar 25 – El Paso, TX @ Tricky Falls
Mar 27 – Albuquerque, NM @ Sunshine Theater
Mar 28 – Tucson, AZ @ Rialto Theater
Mar 29 – Ventura, CA @ Ventura Theater
Mar 31 – Fresno, CA @ Strummer's
Apr 1 – Bakersfield, CA @ B-Ryder's
Apr 2 – Chico, CA – Senator Theater
Tags:
Crown the Empire
,
Dance Gavin Dance
,
Memphis May Fire
,
Palisades