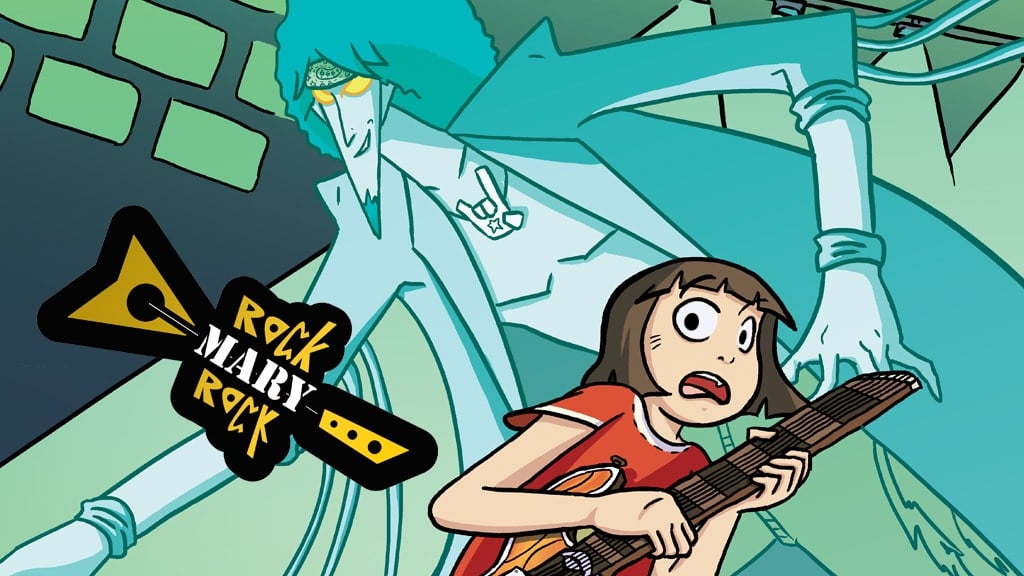 Bands, school, awakening spirits of dead legendary guitarists…all in a day's work for a teen called Mary in Rock Mary Rock. We discovered Nicky Soh's awesome comic last year at Baltimore Comic Con, and we can't wait to share more about it: Nicky's launched a Kickstarter to collect the first six issues as a trade paperback!
"The story centers around Mary, a young teen who accidentally awakens the spirit of a deceased rock star. In order for the spirit to move on to the afterlife, Mary has to fulfill his dreams: to become a Rock Legend. The journey is full of adventure, friendship, battles and most importantly, music."
Spoiler alert: It really is as fantastic as it sounds. And issues 1-6 could be yours for as little as $15—Nicky has some pretty sweet pledge packages set up, including some opportunities for commissions. You can get a taste of what to expect from Rock Mary Rock with this handy preview, then head to the Kickstarter now for all the details on how to support this indie comic!
Tags:
Baltimore Comic Con
,
comics
,
Geek Girl Riot
,
GGR
,
Indie
,
indie comics
,
Jeremy Lawson
,
Kickstarter
,
Nicky Soh
,
Rock Mary Rock