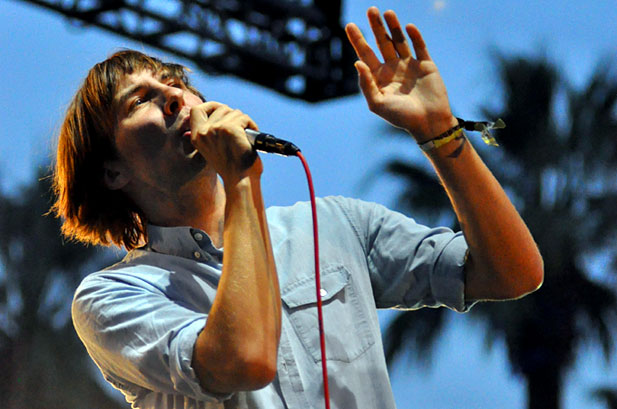 NASHVILLE – Coachella enjoyed a record three-day attendance year as 225,000 fans  descended on Indio, Calif's  Empire Polo Grounds the weekend of April 16.
Among the acts that performed were Jay-Z, Muse, Them Crooked Vultures, Gorillaz, Phoenix and Thom Yorke.
"It was a great weekend," said Randy Phillips, CEO of promoter AEG Live. "The truth is we took a different booking strategy, and instead of spending most of the booking wad on the headliners, we put more money into the undercard. We had more relevant younger bands than ever before and I think the undercard was as much a headliner as the headliners."
Final figures are still being tallied, but Phillips says the gross will be north of $20 million. The record attendance is the highest since the 186,636 that attended when a reunited Rage Against the Machine headlined in 2007.
Producers have since nailed down multi-year deals with both the Empire Polo Grounds and the adjacent El Dorado polo grounds to host Coachella and the upcoming Stagecoach country fest.
"We've locked in the two individual owners to long-term leases now," Phillips said. "So, we have some real continuity. Now we can really try to perfect the festival. We're going to be able to fine-tune it now."
Stagecoach and AEG festivals Mile High in Denver and the New Orleans Jazz & Heritage Festival are off to strong starts in terms of sales, according to Phillips. However, AEG Live axed its Rothbury festival in Michigan because the firm couldn't get the right talent mix together, he said.
"Sometimes you have to step back and say you don't have the right lineup, that it doesn't make sense to go on with the festival," Phillips said. "We're still optimistic that the site is so exceptional that we'll be able to bring it back."
Similarly, it doesn't look like AEG will revive its All Points West festival at Liberty State Park in Jersey City, N.J.
"We're probably going to kill it," says Phillips of the festival, "mostly because the site. As beautiful as it is, it's very hard to get New Yorkers to cross that river. All Points West is an experiment that just didn't work."
Tags:
AEG Live
,
Coachella
,
Gorillaz
,
Jay-Z
,
Muse
,
Phoenix
,
Rage Against the Machine
,
Them Crooked Vultures
,
Thom Yorke