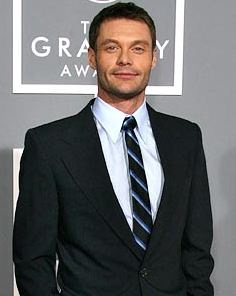 NEW YORK — Radio giant Clear Channel Communications has extended and expanded its contract with American Idol host Ryan Seacrest by three years, looking to develop new content with him, including in the digital space, the company said early Tuesday.
Financial details weren't disclosed, but according to the New York Times, the deal is worth $60 million over three years. The paper said that the 35-year-old previously agreed to a three-year deal with Clear Channel, estimated to be worth $35 million, in 2008.
Some had wondered whether Seacrest would reduce his radio commitment when his old contract expires at the end of the year given that he also appears on E! and produces reality shows, such as Keeping Up With the Kardashians.
Instead, he seems to be increasing his commitment in return for more money, agreeing to develop with Clear Channel new radio content for syndication, including digital platforms. Clear Channel and Seacrest will also explore the creation of TV content, a record label, music publishing business and concert series, the company said.
He will also continue to host the daily On Air With Ryan Seacrest on KIIS-FM in Los Angeles and host the American Top 40 chart countdown. Plus, Clear Channel said he will serve as a spokesman and advocate for the firm.
"Everyone at Clear Channel is thrilled to renew and expand our partnership with Ryan, who is not only a top radio and television personality but also a true visionary who has firmly established himself as America's leading curator of popular culture," said Robert Pittman, the recently named Clear Channel chairman of media and entertainment platforms. "His likability and broad appeal are a key reason why his shows have such phenomenal reach and penetration."
"Ryan exemplifies the level of talent and programming we are committed to bringing our listeners across a variety of platforms," said John Hogan, president and CEO of Clear Channel Radio. "His experience and track record as a host and a producer and his extensive industry relationships make Ryan an ideal partner for the development of new vehicles as we drive growth opportunities across all of our radio platforms, on air, online and on-site."
Said Seacrest: "Clear Channel's programming is only beginning to scratch the surface of what we can achieve together to connect with audiences and create innovative and compelling opportunities for listeners and advertisers." He vowed to help bring "the untapped potential of radio to life across a range of delivery platforms."