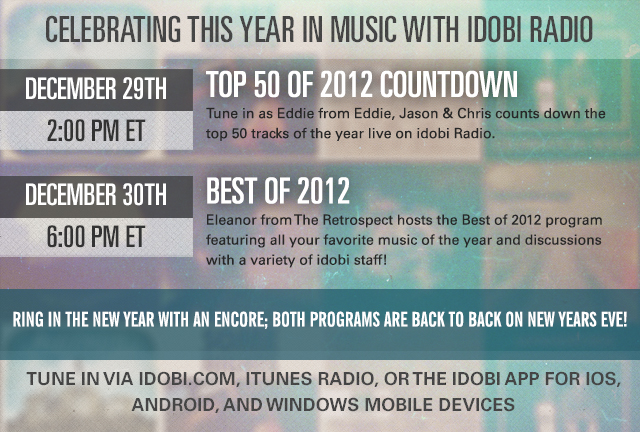 Join us this weekend on idobi Radio as we celebrate the best music of the year!
On Saturday, December 29th, Eddie Barella of the EJC Show will be counting down the top 50 songs of 2012. Tune in at 2pm ET to hear the most popular tracks on idobi's airwaves of the year.
Then, on Sunday, December 30th, Eleanor Grace of The Retrospect hosts the Best of 2012 program at 6pm ET, playing your favorite music of the year and everything in between that you might have missed. As well, tune in for discussions with several members of the idobi staff, including music director Matt Vogel and Rock The Walls host Patrick Walford.
Both shows will encore on New Year's Eve.
Only on idobi Radio.