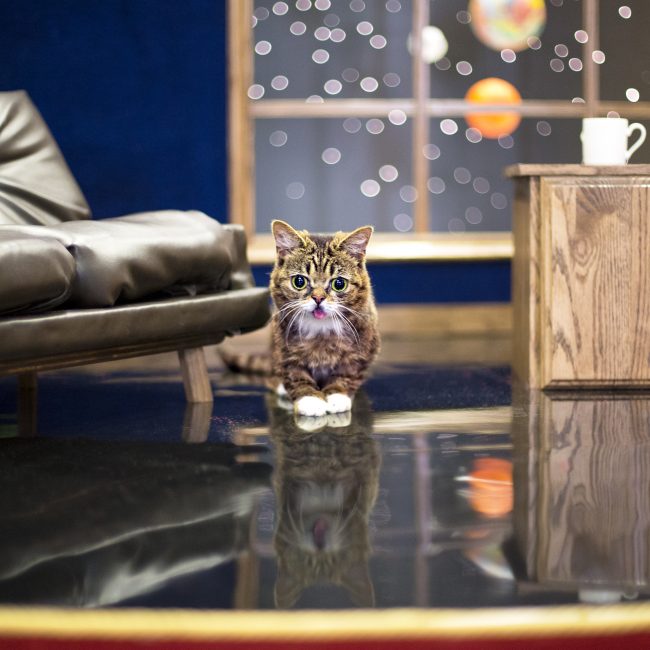 Let's be honest – a cat convention is already something dreams are made of. Still, the Catsbury Park Cat Convention is one upping itself by bringing Lil BUB's Big Show to a live audience for the first time since 2015.
For those of you who haven't been introduced, Lil BUB is a cat with a mission: to interview your favorite celebs + raise awareness for animal welfare. She's already chatted with names like Michelle Obama + Andrew W.K., and at the event she's scheduled to bring the tough questions to Fred Armisen, Steve Albini, Kelley Deal, and Blasko. Talk about a big career.
If you wanna see Lil BUB in action, grab your tickets to the Catsbury Park Cat Convention in Asbury Park, NJ on April 13th + 14th. The event will also feature DJs, comedians, games, food + so much more. Plus, it raises lots of money to help our furry friends live better lives. Win, win, right?