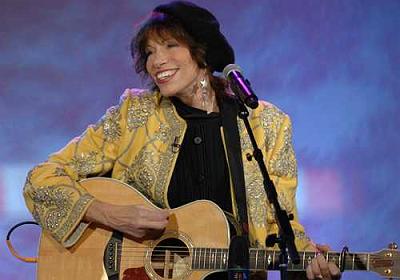 Warren Beatty, you're off the hook. The song wasn't about you.
Singer Carly Simon, after 38 years, has apparently ended the great mystery of who she was singing about in her 1972 smash "You're So Vain."
It was medial mogul David Geffen, according to The Sun of London.
"The answer is on the new version of 'You're So Vain,' on my new record," Simon said. "There's a little whisper and it's the answer to the puzzle."
The 64-year-old Simon has reworked the song for her upcoming album, Never Been Gone, and included a backwards portion that whispers Geffen's name. Geffen was the head of Simon's Elektra label at the time.
She wasn't mad about a failed romantic relationship, as Geffen is openly gay. Instead, she was resentful of Geffen's promotion of rival Joni Mitchell, The Sun suggested.
In 1974, Mitchell wrote her own song about Geffen — "Free Man in Paris."
Over the years, there has been speculation that Simon wrote "You're So Vain" about ex-boyfriends Warren Beatty, Mick Jagger, Cat Stevens or Kris Krisofferson.
Simon has long claimed in public that "You're So Vain" was merely a composite of people she knew.
Tags:
Carly Simon