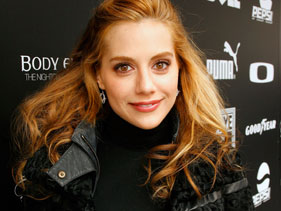 Nearly eight weeks after Brittany Murphy died at age 32, the Los Angeles County Coroner's office has released the results of its investigation, according to the Associated Press.
The "Clueless" actress died of pneumonia complicated by an iron deficiency, anemia and multiple drug intoxication, the coroner's office found. The death was ruled an accident.
Coroner's office spokesman Craig Harvey said that all the drugs found in her system were prescription medications, but he declined to specify the exact ones. The names of the medications will be noted in an autopsy report set to be released in two weeks.
A call to the coroner's office was not returned as of press time.
Murphy went into cardiac arrest on December 20 at her Hollywood Hills home after reportedly fighting flu-like symptoms for several days. A medical team tried to revive her, but she was pronounced dead at 10:04 a.m. PT at Cedars-Sinai Hospital.
In the weeks since her death, Murphy's mother and husband, Simon Monjack, have repeatedly claimed Murphy did not abuse drugs or suffer from an eating disorder. They did say she took medication during menstrual periods, as well as klonopin, an anti-seizure medication that can also be prescribed for panic and anxiety disorders, ever since a seizure incident that occurred during the filming of "8 Mile."
Monjack had been planning to hold a memorial and fundraising party for Murphy this week, but that event was called off on Wednesday, according to TMZ. According to the report, guests received the following e-mail: "So sorry but the memorial has been canceled due to an illness in the family."
Tags:
Brittany Murphy