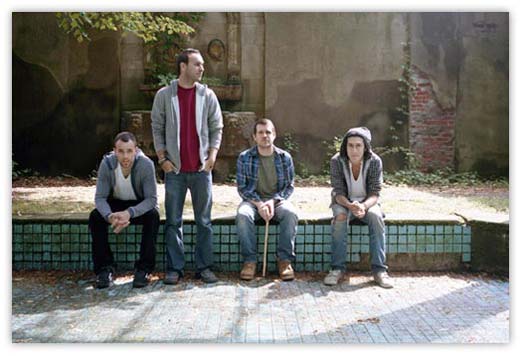 Brand New have announced a European tour in spring 2014 and may continue playing discography sets at these shows, though they haven't made an official decision yet. Check out the dates and a statement from the band below.
April 11, 2014 – Southampton, UK – O2 Guildhall
April 12, 2014 – London, UK – Troxy
April 14, 2014 – Leeds, UK – O2 Academy
April 15, 2014 – Glasgow, Scotland – Barrowland
April 16, 2014 – Newcastle, UK – O2 Academy
April 18, 2014 – Manchester, UK – Manchester Academy
April 22, 2014 – Zwolle, Netherlands – Hedon
April 27, 2014 – Milan, Italy – Live Forum
May 3, 2014 – Meerhout, Belgium – Groezrock
Tickets links for all shows will be rolled out over the coming weeks, and we will also be announcing opening acts and more specific dates in the near future.

In regards to the two album set lists we've played recently, we haven't decided or committed to playing these sets in Europe, or for any other future tour, but it's not impossible that it will happen. We're not being cryptic, just letting you know in case you were wondering.

If you are one of the 3 people in France that still listen to us, we're sorry, but the rest of your country didn't want us there. Next time. We swear! Also, If you live in Ireland, we aren't ignoring you, we just have something different planned for your little island in the near, or extremely distant future.

Lastly, we will be traveling in a Time and Relative Dimension in Space shaped tour bus for the first 8 shows to really get into the feel of things. Should be easy to spot. Talk soon.
Tags:
Brand New