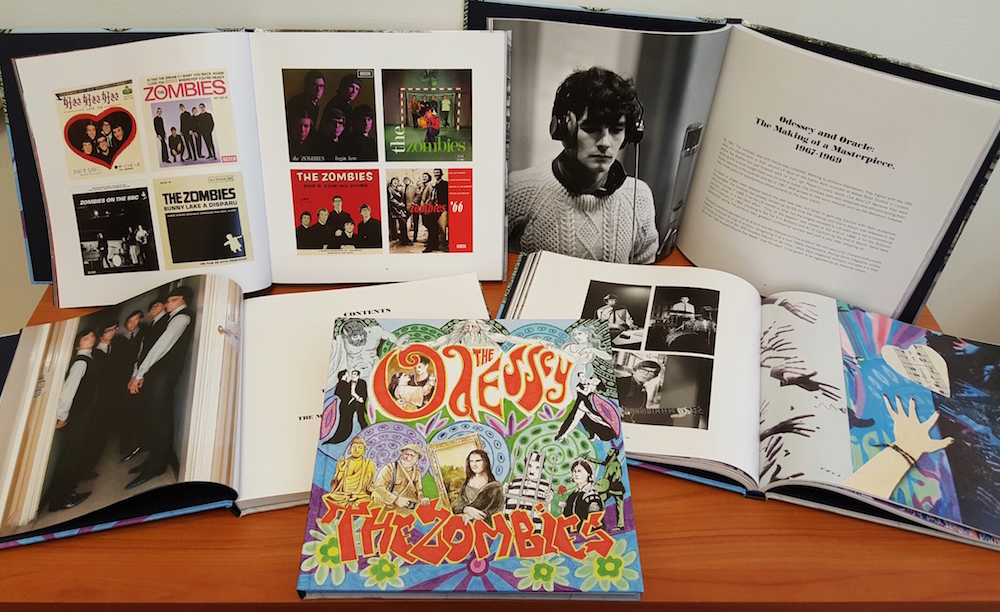 What happens when music meets culture? You get BMG's first book: The "Odessey": The Zombies in Words and Images. Celebrating the 50th anniversary of The Zombies' classic album Odessey and Oracle, the novel is the first in a series of music-related literary releases and projects from BMG, collecting photos, original artwork, stories, and lyrics to tell the tale of the influential record. Featuring a foreword from Tom Petty, and rare studio snapshots from the 1967 recording sessions, the book shares reflections from industry folks and friends alike, including Brian Wilson, Carlos Santana, Paul Weller,  Cage the Elephant, Beach House, Nate Ruess, and more.
Coordinating this new venture is Southbound author Scott B. Bomar, who says, "Most artists and songwriters have a story to tell, whether in words or pictures. We aim to give them the opportunity to do just that." Further titles to be released this year include:
For the Sake of Heaviness, a memoir by Metal Blade Records founder and CEO Brian Slagel in celebration of the label's 35th anniversary (foreword by Metallica's Lars Ulrich).
Wanda Jackson's autobiography Every Night is Saturday Night: A Country Girl's Journey to the Rock and Roll Hall of Fame (foreword by Elvis Costello).
Hotter Than a Pepper Sprout, a memoir by Billy Edd Wheeler best known for writing Johnny Cash and June Carter's 'Jackson.'
Out-of-print titles including British music journalist Barney Hoskyns' first book Say It One Time For The Brokenhearted: Country Soul In The American South (30th Anniversary edition and first U.S. publication).
Tags:
BMG
,
Odessey and Oracle
,
The Zombies
,
Tom Petty