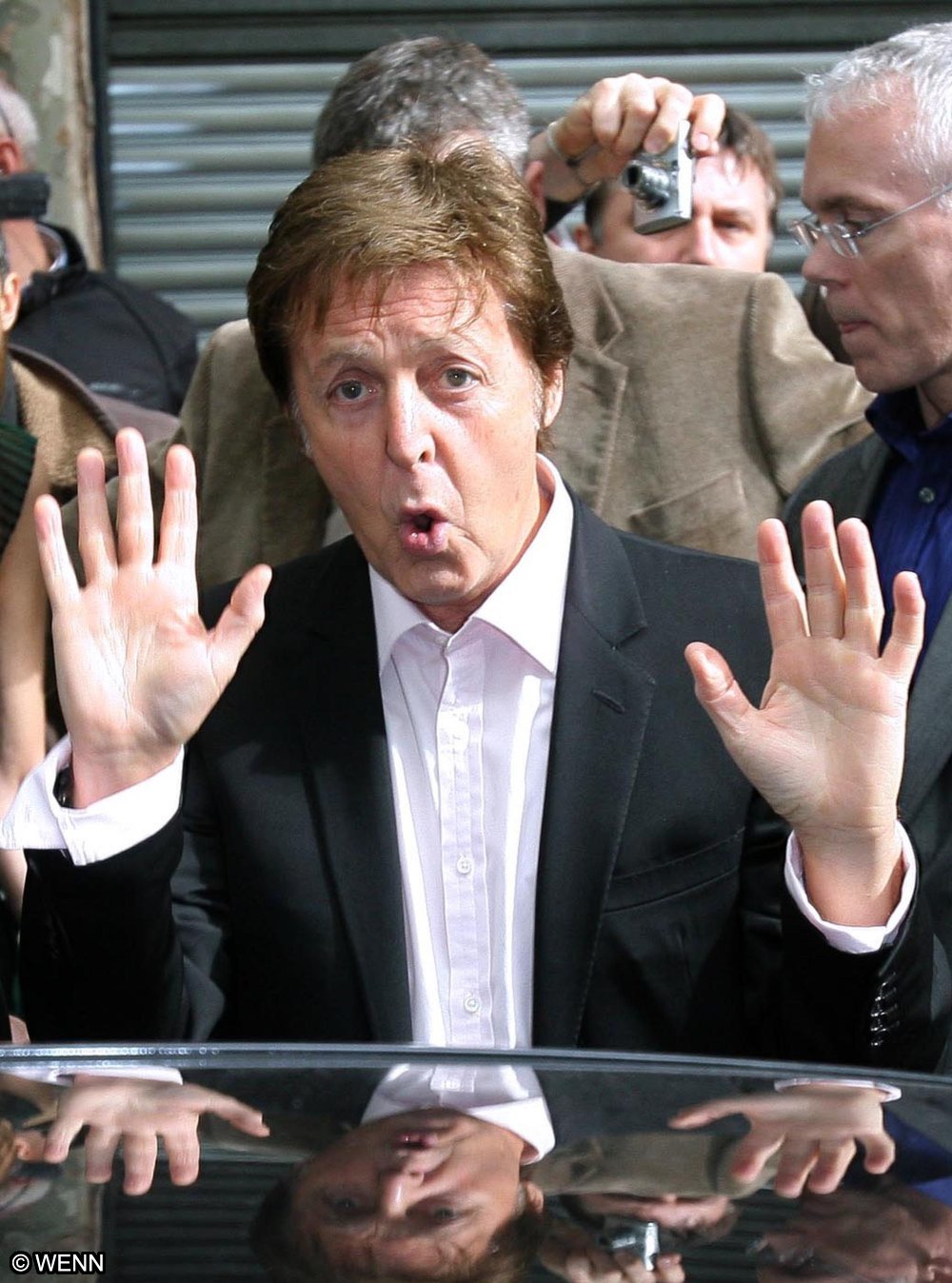 He's one of the biggest rock stars in the world, and it's one of the biggest music sellers in the world.
But despite years of negotiations Sir Paul McCartney and iTunes still haven't done a deal to make Beatles' tracks available to download.
"To tell you the truth I don't actually understand how it's got so crazy," Sir Paul told Newsbeat. "I know iTunes would like to do it, so one day it's going to happen."
Sir Paul has claimed the delay is down to record company EMI.
"It's been business hassles", he said. "Not with us, or iTunes. It's the people in the middle, the record label. There have been all sorts of reasons why they don't want to do it."
McCartney has long insisted that he wants to make his old tracks with John, George and Ringo available to download.
But so far the band's back catalogue, which features some of the most famous songs ever written, has been unavailable to buy online.
However, record label EMI insists it's working hard to sort out the situation.
In a statement it said: "Discussions are ongoing. We would love to see The Beatles' music available for sale digitally."
Sir Paul said he isn't too worried that a younger audience could be missing out: "We get so played and noticed and tributed as The Beatles that I'm not complaining."