We're just gonna leave this here:
MISERY WILL FIND YOU TOUR UPDATE pic.twitter.com/nlgtoVNhi7

— Senses Fail (@SensesFail) November 8, 2018
Transcript:
"We have to let you know that Bad Omens have pulled out of this tour. They were unhappy about the size of their name on the artwork and felt the need to pull out the day after we announced the tour.
Both The Amity Affliction and Senses Fail are working hard to find a replacement and we look forward to sharing that with you as soon as possible."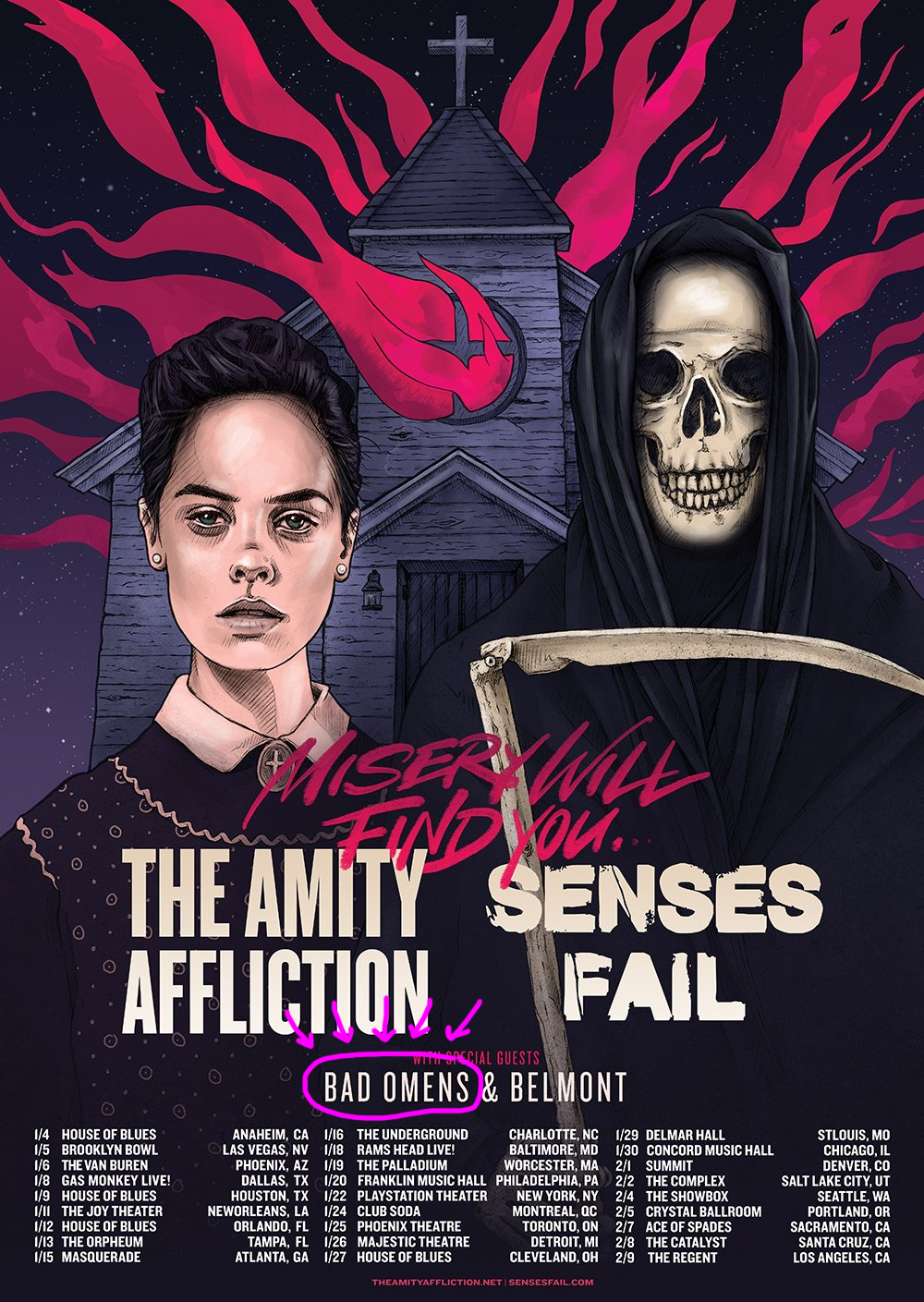 Check out more of Chris DiBenedetto's amazing art here.
Tags:
Bad Omens
,
Belmont
,
Chris DiBenedetto
,
Senses Fail
,
the amity affliction