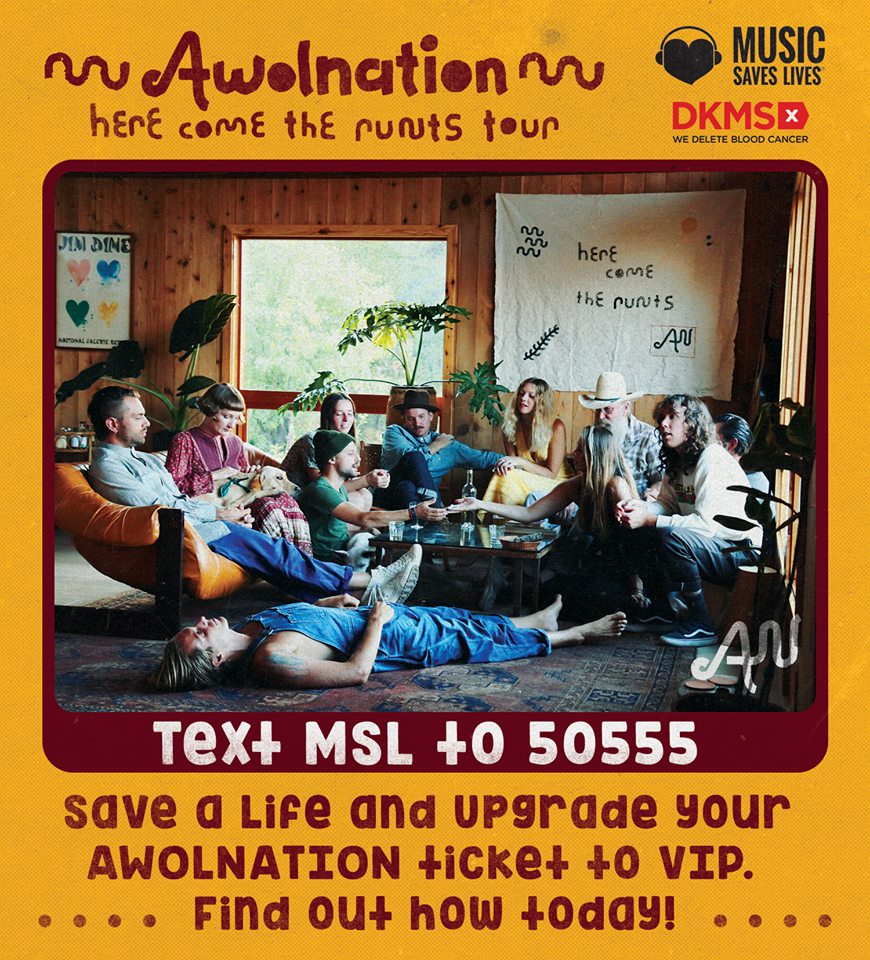 Awolnation wants to help you save lives. In partnership with Music Saves Lives, the alt-rock act is asking their fans to donate bone marrow to blood cancer patients.
After joining DKMS' donation registry, you can enter to win a Good Citizen VIP upgrade to your ticket for Awolnation's Here Come The Runts tour. A winner will be chosen in every city. That's right, you can save a life and have an epic concert experience. What's there to lose?
Thousands of people fall victim to this particular type of cancer, but they can achieve remission with the help of technology and donations. With a simple cheek swab you can be on your way to affecting someone's life forever. It's a big commitment, so make sure you're ready to devote your time before registering.
Find more information on donating with Awolnation here, or head to straight to DKMS.org to request your swab kit.
Tags:
Aaron Bruno
,
AWOLNATION
,
bone marrow
,
DKMS
,
donation
,
Good Citizen VIP Upgrade
,
Here Come The Runts
,
Music Saves Lives