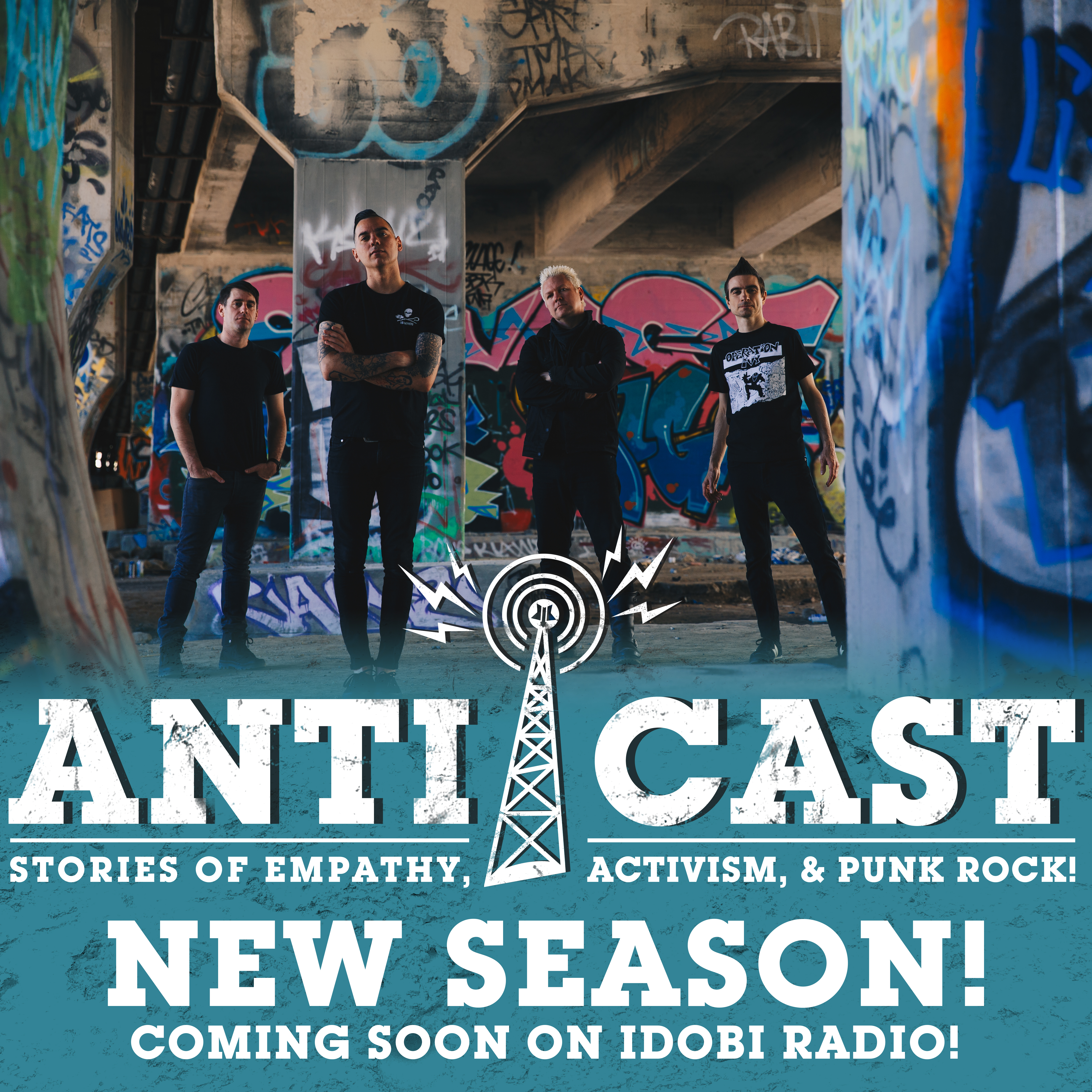 The first season was full of politics, tour stories, and good memories with our friends in Anti Flag and now the ANTIcast is on its way back. This Sunday the show returns with a second season… and it's sure to be even better than the first.
"The ANTIcast is back! Season 2 of the Anti-Flag podcast discussing empathy, activism and punk rock. This season we will dive further in Trump America in 2018, being a punk band that tours the world and the relationships we make with the punk community at the shows, and also diving into specifics about the 10 records we've released with album specific episodes. The goal for season 2 is to get some experts and activists to join us on episodes to further share how we can all become more involved in leaving this world better than we found it. We want the airwaves baby!" – Anti Flag
Join us at 8pm ET every Sunday on idobi Radio as we dive back into the world of punk-rockers Anti Flag. Trust us, these are conversations you don't want to miss. Until then, get caught up on season one here.
Tags:
Anti Flag
,
ANTIcast