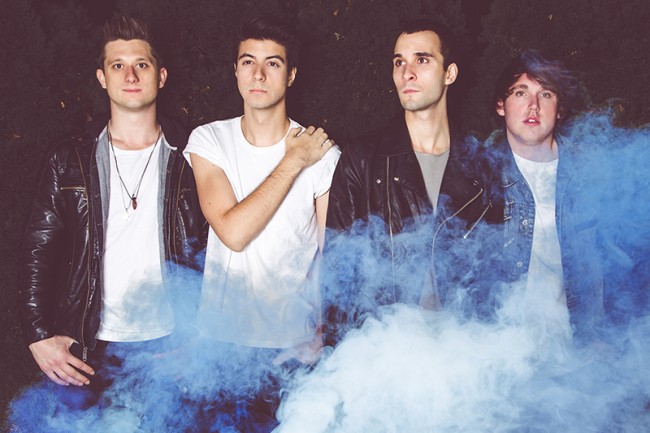 Action Item are streaming their new EP titled  Great Mission: Life in full after its recent release Monday.  The EP was funded through an Indiegogo campaign that aimed to raise $25,000 for a debut full length album. By the time the online campaign ended in May, the band had reached over $35,000.  Great Mission: Life is the first EP in a series of three  Great Mission EPs the band plans to release, which will all culminate into a full length album. The first two EPs have themes of life and love, but the third is being kept a surprise until the end. The band plans to tour between each EP's release, and has just started a summer tour with the pop band MKTO, who have seen radio success with their single "Classic."
With a new album in sight and new music already released, fans have something to enjoy now as well as anticipate for the future. After this MKTO tour, who knows, maybe we'll hear Action Item on the radio soon, too!
Stream the first EP and check out Action Item's summer dates below.
MKTO Tour Dates w/Action Item
06/27/14 Detroit, MI
06/28/14 Cincinnati, OH
06/30/14 Minneapolis, MN
07/01/14 Kansas City, MO
07/05/14 Englewood, CO
07/06/14 Salt Lake City, UT
07/08/14 Anaheim, CA
07/09/14 San Francisco, CA
07/11/14 West Hollywood, CA
07/13/14 San Diego, CA
07/15/14 Bakersfield, CA
07/16/14 Sacramento, CA
07/17/14 Portland, OR
07/22/14 Tempe, AZ
07/24/14 Houston, TX
07/25/14 Dallas, TX
07/27/14 New Orleans, LA
07/29/14 Ft Lauderdale, FL
07/30/14 Orlando, FL
08/01/14 Atlanta, GA
08/02/14 Charlotte, NC
08/03/14 Philadelphia, PA
08/05/14 Pittsburgh, PA
08/06/14 Boston, MA
08/07/14 New York, NY
08/08/14 Toronto, ON
08/09/14 Cleveland, OH
08/12/14 Silver Spring, MD
08/15/14 Indianapolis, IN
08/16/14 Columbus, OH
08/17/14 Chicago, IL
Tags:
Action Item