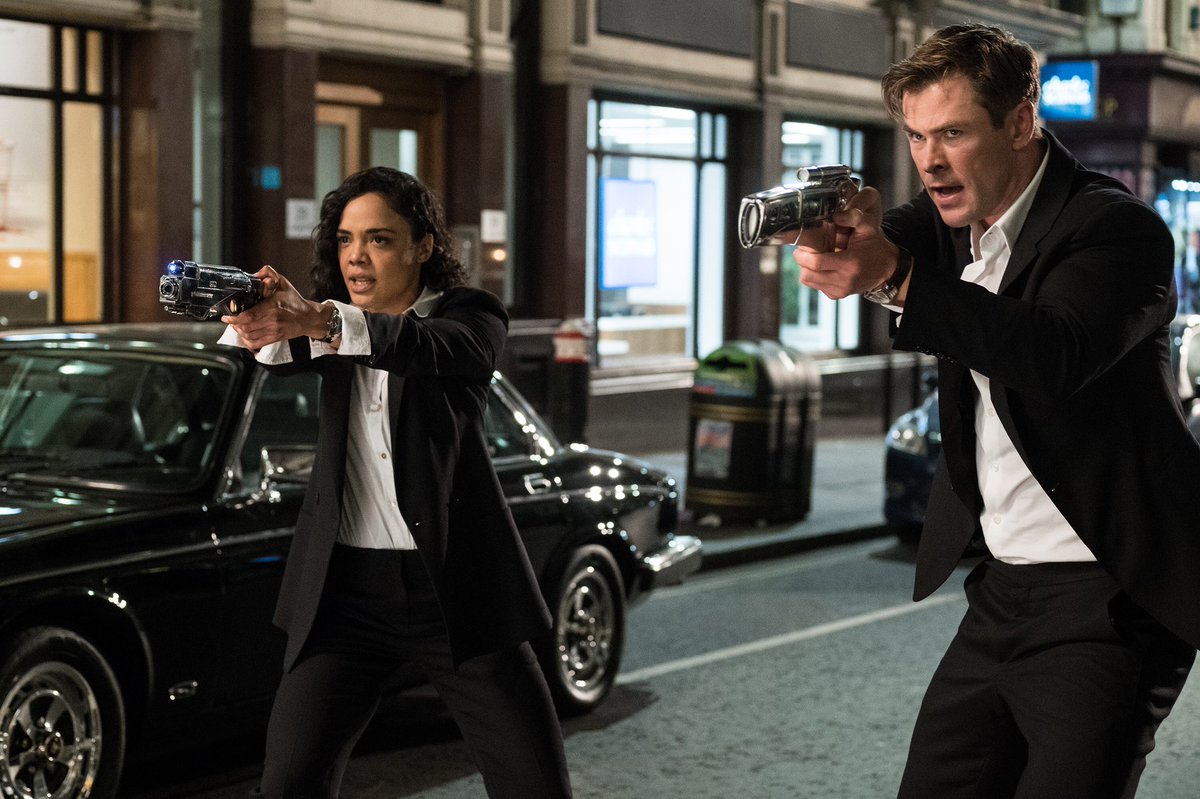 On June 14th, seven years since the last M.I.B. film, the franchise will return with Men in Black: International. The upcoming movie follows Tessa Thompson as the newly-recruited Agent M, who has spent her whole life searching for the secret organization. She's paired with Agent H, played by Chris Hemsworth. Comedic front-runner Kumail Nanjiani is also a highlight in the film's latest trailer, voicing a tiny chivalrous alien named "Pawny".

If you haven't seen them, the M.I.B. sci-fi action comedies are set in a world where alien-visitors are kept in line and out of human memories by men (and women) in black suits. Men in Black: International takes place in that world with a new plot line, following a big bad villain called "The Hive".

Written by Art Marcum and Matt Holloway (writers of MIB3), and directed by F. Gray Gray (Fate of the Furious, Straight Outta Compton), Men in Black: International stacks up to being an outstandingly funny, fast-paced, pitch-perfect hit. Fingers crossed, we're looking forward to the possibility of another M.I.B. summer blockbuster!
Tags:
men in black
,
Men in Black: International
,
MIB
,
Sarah Madden