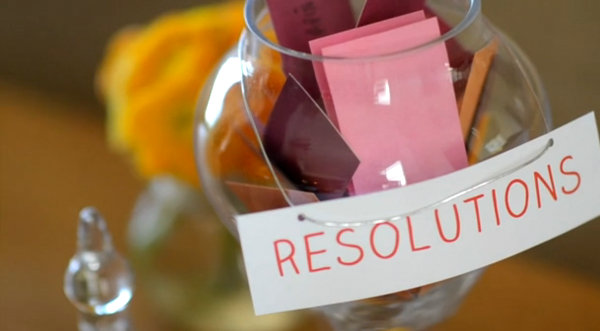 Here's to a less irritating 2016–this year, we got together all of our least favorite pop culture annoyances  and begged them to please, please give us a break this year. They dominated in 2015, and we deserve some time off, or at least some serious attitude changes, dammit. To our great excitement, they agreed, and gave us some resolutions that are sure to lead to less hair pulling in the next twelve months. Read ahead to see what goals selfie sticks, hashtags, and more have set for 2016.
—
Selfie Stick
(as told to Alex Bear)
I, the not-so-humble selfie stick, promise to stick with 2015 and get out of your lives and eye lines for the new year (and forever). Mostly thanks to the Kardashian-Jenner-whatever clan, 2015 was the year of the selfie and it was glorious, but let's start 2016 with a clean slate–and not just because I'm tired of holding up your phones, which let's face it, are getting bigger and heavier with each new Apple release. I fulfilled my resolution from last year of making you all look like idiots while you prance around in the street trying to achieve the right aesthetic for your Instagram. I also discovered I am capable of rendering selfie-takers completely oblivious to any heads they could potentially smack, or any views they may be blocking. So I'd like to quit while I'm ahead (or is it overhead?) before anyone gets seriously hurt. I'm saying this with love–love for your health. Because if you continue to use me, you may end up forgetting how to use your arms, and how else would you hold your Starbucks chai tea lattes? And maybe if you put me down and actually look around, you might see people smiling at you, instead of eyeballing you with a look that promises they're going to use me to beat you over the head, because you just walked into them while you weren't paying attention to your surroundings.
—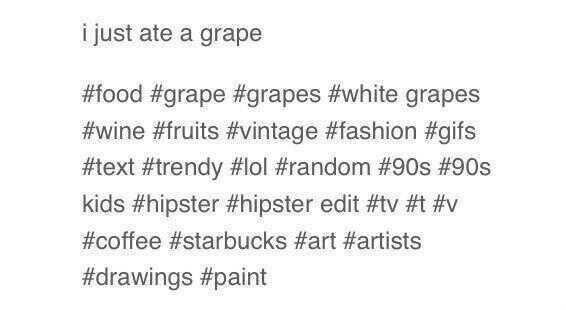 Hashtag
(as told to Cindy Tenicela)
I, hashtag, promise to calm the F down. I realize I have a problem and the overuse I have subjected myself to is starting to take a toll on my life. I promise to limit myself to no more than 3 #'s per post that I'm attached to. It's #2016 and it's time to #growup.
—

Tinder
(as told to Tess Reynolds)
I, Tinder, promise to set you up with at least one sane date by the end of this year. I know, I know, every time you swipe right, I promise you this. And believe me, I am well aware that the last few people have definitely been higher than average in the crazy department. But, as this is the new year and a great time to make a change, I am going to try to start setting you up on dates with people who actually hold potential rather than the typical "Tinder date". This will not be an easy resolution to follow through with; I'm sure you recall the outcome of the dates in 2015, for which I would like to apologize. I swear, I really did not know that guy was as passionate about stamps as he was; in his bio he wrote that it was just a hobby! But, I digress. 2016 will be both of our years: mine for sweet success and yours for love. Personally, I am quite excited.
—

Adult Coloring Books
(as told to Sam Devotta)
I, adult coloring books, resolve to be less detailed in the near future. Is it really relaxing to spend three hours coloring individual blades of grass in an elaborate forest until you're fifty shades sick of green? Who decided that adults are more patient (and neater) than children anyway? Just because you're 20+ doesn't mean you're great at staying in the lines, right? It's just so much work! Your pencil crayons have to have a perfect point to color, like, a sand dollar or something without bleeding into the rest of the ocean by accident, which means you waste half your time sharpening because they break so easily, and don't even think about using regular wax crayons on these suckers because your page will be ruined within seconds and you'll have spent all this money for no reason. There's nothing wrong with a simple scene or pattern. So maybe this year we can work on making adult coloring books a little less stressful by toning down the teeny-tiny details, which in turn will make it easier for "grown-ups" to be creative without feeling judged for their messy coloring skills. Life's more fun when you color outside the lines, in my opinion.
—
Manbuns (as told to Emillie Marvel)
I, manbuns, swear to get out of your hair (literally) by the time the year ends. I firmly believe my creation was something of a joke, but the trend-obsessed Instagramers took it a little too far. At first, I was only a problem amongst the hipsters, the indie folk singers, and the chefs in high priced restaurants aimed at the late-20-something crowd. But now, my force has become an untameable monster while I, ironically, tame the hair of men worldwide. (No offense to your luscious locks gentlemen, but they'd be better left scrunchie-free.) I'm on the street, in schools, at the mall, and my hashtag is so oversaturated you can't find a single photo of Jared Leto…anymore. Just give me up.
—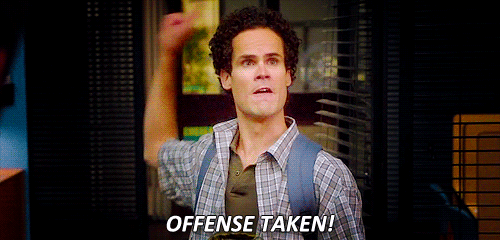 Offended Citizen
(as told to Mike Fishkin)
I, the perpetually offended citizen, am not going to be annoyed by anything in 2016. 2015 was a rough year for all of us (especially if you were…human), but as many things as needed protesting or correcting, there was also a lot of outrage over stupid shit. For instance the war that started over whether a dress is blue & black or white & gold. A lot of unnecessary apologies were given too. When that guy who likes to fire people and looks like Mr. Burns, but is balding in reverse, (*cough cough* Donald Trump) said "make America great again" he clearly meant his presidential run as a mockumentary for Comedy Central and for us to lighten up and take a joke. In 2016 I promise to laugh more at the madness surrounding me. Not EVERYTHING is offensive. You don't have to respect my right to be an idiot, unless you want to. I promise not to freak out on the internet about the lead in Star Wars being a woman. 2016 will be the year humor will make its triumphant return and I, the perpetually offended citizen, will STFU.
—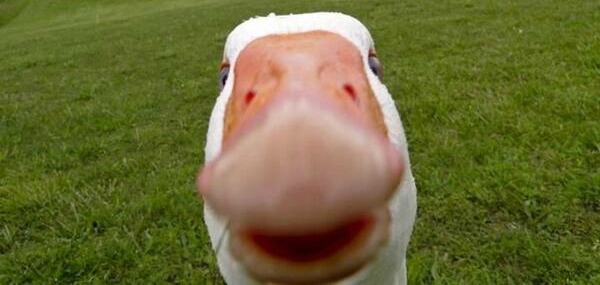 Duck Face
(as told to Sherin Nicole)
I, duck face, promise to stop photo bombing your selfies. I know your facial muscles are tired and you can barely chew gum let alone do that one thing your significant other really likes. I realize that random street repair workers keep trying to kiss you, for no other reason than your pouting pucker. What's up with that? You're only trying to stop for a quick IG in front of a cute bakery window. It's harassment in reverse and it's my fault. I also turn your cheekbones into knifelike bone spurs that cut your BFFs whenever they slam their "Ben Nye" contoured faces into yours. It's enough to knock the banana powder right off them and leave scars. You're welcome. I mean, it's mean and I, duck face, profoundly apologize. Put the blame on me. My only request is that you continue to hang out with my friend winkie face until I can pull it together and make a sudden comeback in 2017 (as one does).
—

Microwave Dinner Box
(as told to Eddie Barella)
I, microwave dinner box that says nuke for four minutes on high, promise to not over exaggerate my cook time in 2016. Sure, my instructions read four minutes on high for the perfect cook time, but we all know that I'm warm, cooked, and delicious at right around three minutes and thirty seconds. I tack on the extra half-minute because I enjoy you peering into the microwave window while I poison your brain with my killer radiation. For that, I truly am sorry. Your cell phone is already shortening your lifespan, so I guess I'll come up with a different way to murder you.
—

Internet
(as told to Olivia Carpenter)
I, internet, resolve to be more positive in 2016. My hope is for there to be fewer faceless judgments, and bullies behind keyboards. The web of social media shall be filled from 2016 on with uplifting comments, slightly more accurate Wikipedia pages, and supportive internet friends.
—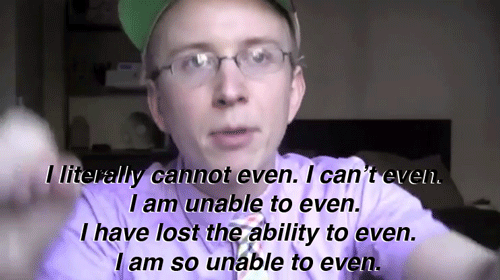 I Can't Even
(as told to Shelby Chargin)
I, "can't even", promise to start trying to "even" in 2016. Not being able to "even" has hindered me in my daily life, and how I handle and go about my everyday things. In 2015, "can't even"-ing, really took a toll on my capabilities to handle normal everyday stressors. I promise to start being able to "even" in the most stressful, and even fangirl situations. I promise to "even" throughout One Direction's break up, and I promise to keep it together when my faves don't come to my city. "Even"-ing is going to be the new thing in 2016. We can all "even", and leave our unable "can't evens" in the past.
—