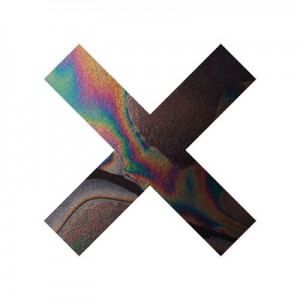 The xx's second album Coexist feels a bit like floating aimlessly through space with no propulsion of energy in any particular direction. The music generally remains hazy and unremarkable throughout most of the album. While some of the songs manage to maintain a simmering sensuality with Romy Madley Croft's sweet voice delivering honest lyrics and enough repetition to elicit the feelings through heartfelt laments, most of the songs seem to remain unadorned and flat or build up to only thin air and the feeling that you've just barely missed out on the point.
A feeling of wandering and searching bursts strongly from lead single "Angels" to begin the album with a tinge of genuine emotion and melancholy guitar work under delicate vocals. While it holds its constancy throughout the entire track, it is early enough in the album to still feel fresh, and it's not until the transition into "Chained" that the gnawing feeling of elusion from a real connection with the album starts to emerge. "Fiction" does nothing to deviate from this smooth yet monotonous sequence.
The wavering electronic tones carry "Try" and "Reunion," while the layering of the percussion in combination with male and female vocal interchange pique the level of interest slightly. "Sunset" also carries on this airy, vaguely detached yet structured format, and these songs manage to at least warrant a full listen-through before checking out mentally.
The second half the album glides past gently, nearly indistinguishable from the first half as Madley Croft and Oliver Sim croon simply and straightforwardly about love, never heating up their cool, dulcet tones. The finale is "Our Song" and the message is the most powerful part of the song among subdued, glimmering instrumentals: "You know I know you're hurt / I want to mend your heart / And there's no one else."
Overall, Coexist offers smooth, glassy melodies that rarely waver from a low energy level and the same nearly-sultry tones. You may feel your eyelids getting heavier as skim along the surface of this musical collection – not necessarily because the album is outrageously boring, although it does offer little to build a true emotional or musical connection. Rather, the songs flow into each other seamlessly and offer nothing to jolt the listener or give them any firm hold with which to pull themselves in for a totally immersive experience.
Rating: 3/5