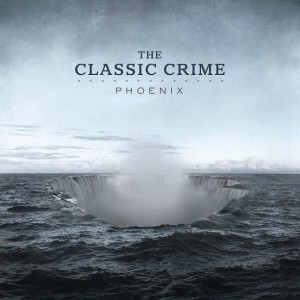 The Classic Crime's independently-released Phoenix embodies melodic rock intensity with its driving beats and epic build-ups, but also manages to tone down the energy at key points to flavor the album with softer emotion precisely when required.
The first half of the album demonstrates this principle perfectly: each track from opener "One Man Army" through third song "Young Again" successively gains in momentum to start the album solidly and progress upwards to a loud and punchy first impression. However, listeners shouldn't get too comfortable at this kinetic peak since "Beautiful Darkside" begins the lapse into more gentle songs which continues through "Let Me Die."
Like a musical roller coaster of sorts, the album's sound climbs again to a soaring level for the majority of the album until "City of Orphans," which showcases the band's acoustic talents and wistful lyrics: "It's a city of orphans who had nowhere to go / so they cashed in their dreams / headed northwest to the sea / and they called it their home." The song quenches the thirst for a distinctively more soothing melody and provides excellent contrast to finale "I Will Wait," which closes the collection with the power of repetitive vocal chanting and powerful cyclical percussion.
Phoenix creates musical continuity through the ups and downs in song style and tempo. The ebb and flow of volume and energy keep the journey in motion; it may slow but it never stalls or plateaus.
Rating: 4/5