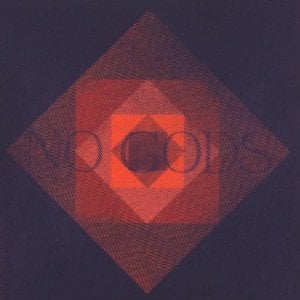 Fresh from Rise Records, Sharks' highly anticipated debut full length No Gods delivers a genuine portrayal of punk rock from across the pond. After releasing a handful of EPs and spending the past five years on the road supporting artists like Social Distortion and Four Year Strong, Sharks have developed popularity within the scene and a repertoire that lacked only a full length record. The release of No Gods is sure to satisfy and solidify the growing fan base that has been buzzing about the band.
No Gods begins with an invigorating explosion of guitars in "'Til The Wonders Rise," an opener that sets the stage for the series of anthems that follows it. Despite the bridge's refrain of "We're the overestimated underdogs / What you await from us / Now you can get for yourself," this track makes it immediately clear that Sharks have been anything but overestimated. Things don't slow down with second track and first single "Arcane Effigies," which between upbeat chanting choruses boasts lyrics about sharing the ability to point out the flaws of the world with a lover. With a follow up song just as undeniably catchy as the opener, it might seem unlikely that the rest of the album could maintain such an impressive, uncontrived energy. However, the quality of the rest of the album not only matches up to the first few songs, but surpasses it.
Each track that follows boasts addictive riff-driven melodies begs to be blasted with the windows down. About halfway through the record comes the most charismatic track, "Patient Spider," which adds diversity to No Gods with a range of tempos held together by a symphony of horns. Songs like "Turn To You" and "Dawn Soft Light" change the pace again, proving that while Sharks can bring the action, they are a multifaceted band capable of successfully slowing it down.
Despite moving towards a slightly more poppy and polished sound than their earlier EP's, Sharks manage to hold true to the authentic punk style, reminiscent of The Clash, that was the foundation for the band's early success. If you don't have No Gods on repeat all summer long, you'll be missing out on a fantastic album that you and your friends will be reminiscing about five years from now.
Rating: 4.5/5