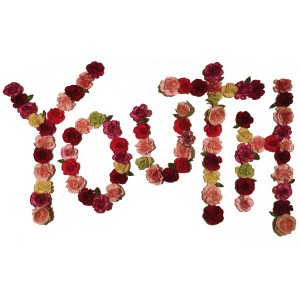 Citizen are yet another band among the myriad of up-and-coming artists in the current revival of 90's emo and punk that is rapidly sweeping the scene. The band first caught people's attention at the tail end of 2011 with their debut EP, Young States, followed by a split with Turnover last year. Two well-received releases, along with multiple tours supporting pop punk heavyweights such as The Story So Far, Man Overboard, and Mixtapes, all set the scene for Citizen's much anticipated debut full-length, Youth, released this summer. Combining The Story So Far's hardcore fury with Transit's melodic emo, the appropriately titled record unsurprisingly addresses coming-of-age angst -typical fodder for most young, earnest pop punk bands – yet somehow they accomplish it without sounding stale or cliche.
The first thing to notice is that this record is not just a rudimentary slab of power chord pop punk thrown out by a bunch of teenagers; there is a lot of complex musicianship involved and it shines through on every track. Opener "Roam the Room" begins with a driven hard rock riff tinged with Brand New-esque guitars. Vocalist Mat Kerekes sounds calm, collected, and confident, before juxtaposing himself nicely with harsher vocals. Against pummeling layers of aggressive guitars, Kerekes asserts, "I'm done!" before effortlessly transitioning into a smooth chorus as he croons, "And it's hard to watch you roam the room / To watch you from the wall." Throughout the album, the band maintains a careful balance of raw and melodic aesthetics, which is what makes the record so enjoyable. Single "The Summer" continues the intertwinement of angsty, coarse vocals with polished, controlled intonation amplified by falsetto. Meanwhile, the guitars, courtesy of Nick Hamm and Ryland Oehlers, crash over the listener in waves of both distorted riffs and lyrical lines.
"Sleep" is probably one of the most interesting tracks on the album, opening with a guitar riff that just sounds undeniably sad before Kerekes enters with despondent, vulnerable vocals. When he first sings, "Do you sleep anymore?" he sounds concerned that the one he's speaking to shares his insomnia, yet when overlaid with the rougher vocals, he sounds accusatory and bitter that they are still able to sleep while he can't, exploring all the ways different tones can change the meaning of that one simple question. "Speaking with a Ghost" contains an enjoyable, yet subtle, catchiness as Kerekes once again slides from soft and somber verses to biting and anguished choruses. "Your Head Got Misplaced" is probably the happiest song on the overall moody album, with bright, pop punk guitars and upbeat drums. Right after, "Sick and Impatient" features low, driven punk riffs before swelling into the album's angstiest chorus as Kerekes howls, "I got sick and impatient."
There isn't much diversity on Youth as a whole, with most of the songs sounding similar to each other, but that's partially because every song is so diverse within itself. Hamm and Oehlers explore every type of rock genre from indie to emo to punk through their guitars and Kerekes' vocal versatility is especially remarkable. Multiple listens are required to truly immerse yourself into this record and appreciate the effort and detail that went into these tracks. Citizen provide yet another example that intricate and mature pop punk exists as its place in the current music scene grows exponentially each year.
Rating: 3.5/5