"Stealing every vacant candle when the city's eyes are so deep"
Fans who are used to the raucous heartfelt post-punk racket created by Glaswegian rockers The Fratellis, might immediately bump on the classical intro to "Serenade in Vain"—the first track on frontman Jon Fratelli's new solo album Bright Night Flowers. Based on his main band, and even former side project Codeine Velvet Club, fans might be surprised by the way the orchestral intro blends beautifully into the opening bars; Fratelli effortlessly, deftly, gliding in.
Hell, even his debut solo album, 2011's Psycho Jukebox, is a banger next to this. Because Bright Night Flowers is different. This is the sound of an artist, a songwriter, becoming more and more comfortable slowing things down, allowing for subtlety, and openly aching.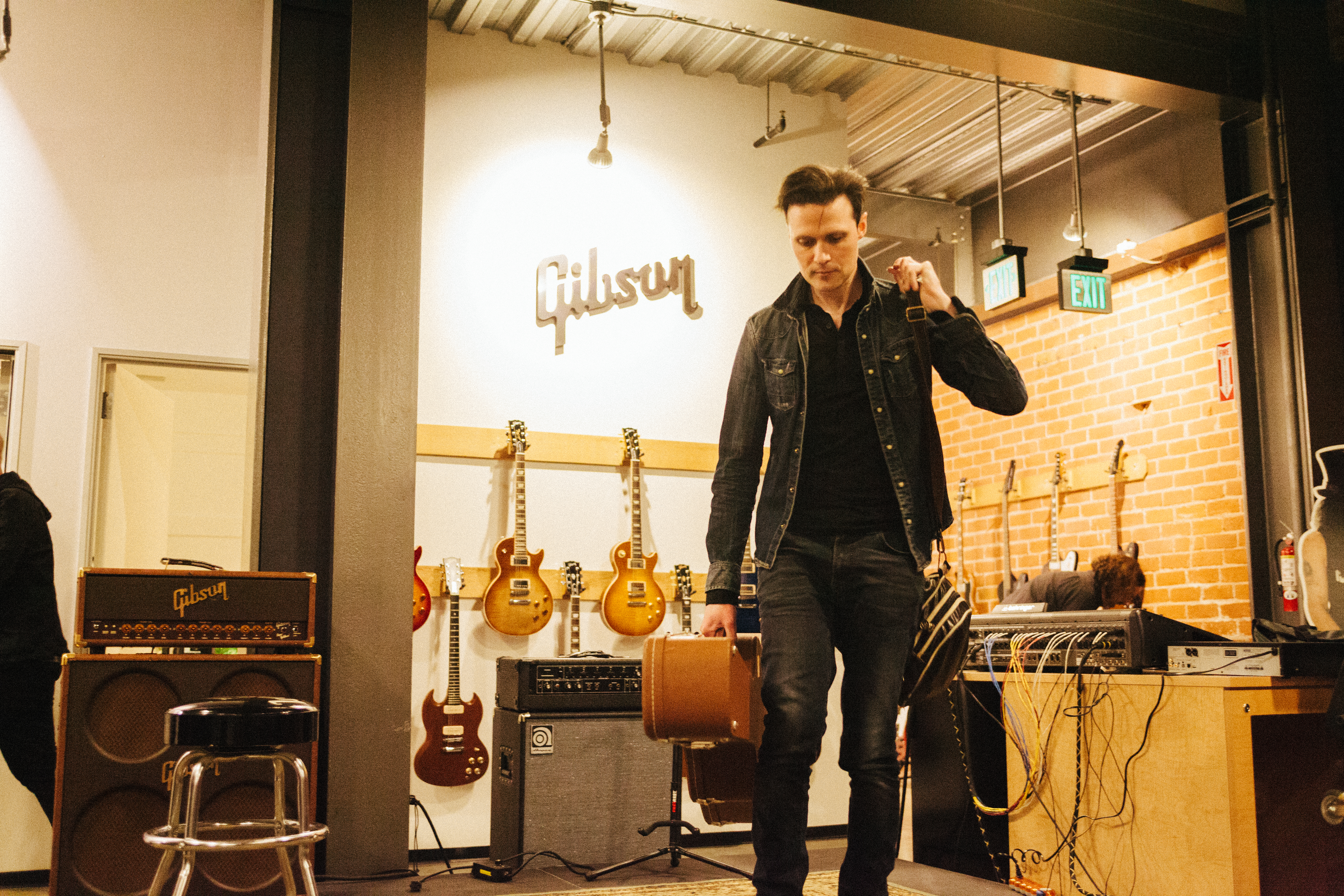 Photo credit: Courtney Coles
Of course we've known for years what an incredibly talented lyricist he is—going back to Fratellis tunes such as "Chelsea Dagger", "Henrietta", and "Flathead". The scathing humor, the overt desire to make sense of life, the clever, unexpected turns of phrase, these have been Fratelli's bread and butter. But there's something different here—elements that, in all honesty, can be put down to organic growth and life experience.
The likes of Frank Turner, Elvis Costello, and even Mike Ness can be referenced, as we consider the fact that Fratelli understands his own power at last. He's learned that he doesn't need to lean on tricks and volume (at least not all of the time). His real power and energy comes from the words that flow so seemingly effortless from him. Not to say these songs are sparse. In fact, the arrangements are gorgeous and lush. But we're talking piano-led and progressive—more Moody Blues than The Clash.
"They could tear your name to ribbons with their tongue most sharp, but you're still the most outstanding one," Fratelli croons on "In From the Cold" before breaking into the refrain, "If you could see you in your glory you'd be sold." In other words: Fuck the haters, love yourself…but Fratelli, as is generally the case, words it so much better.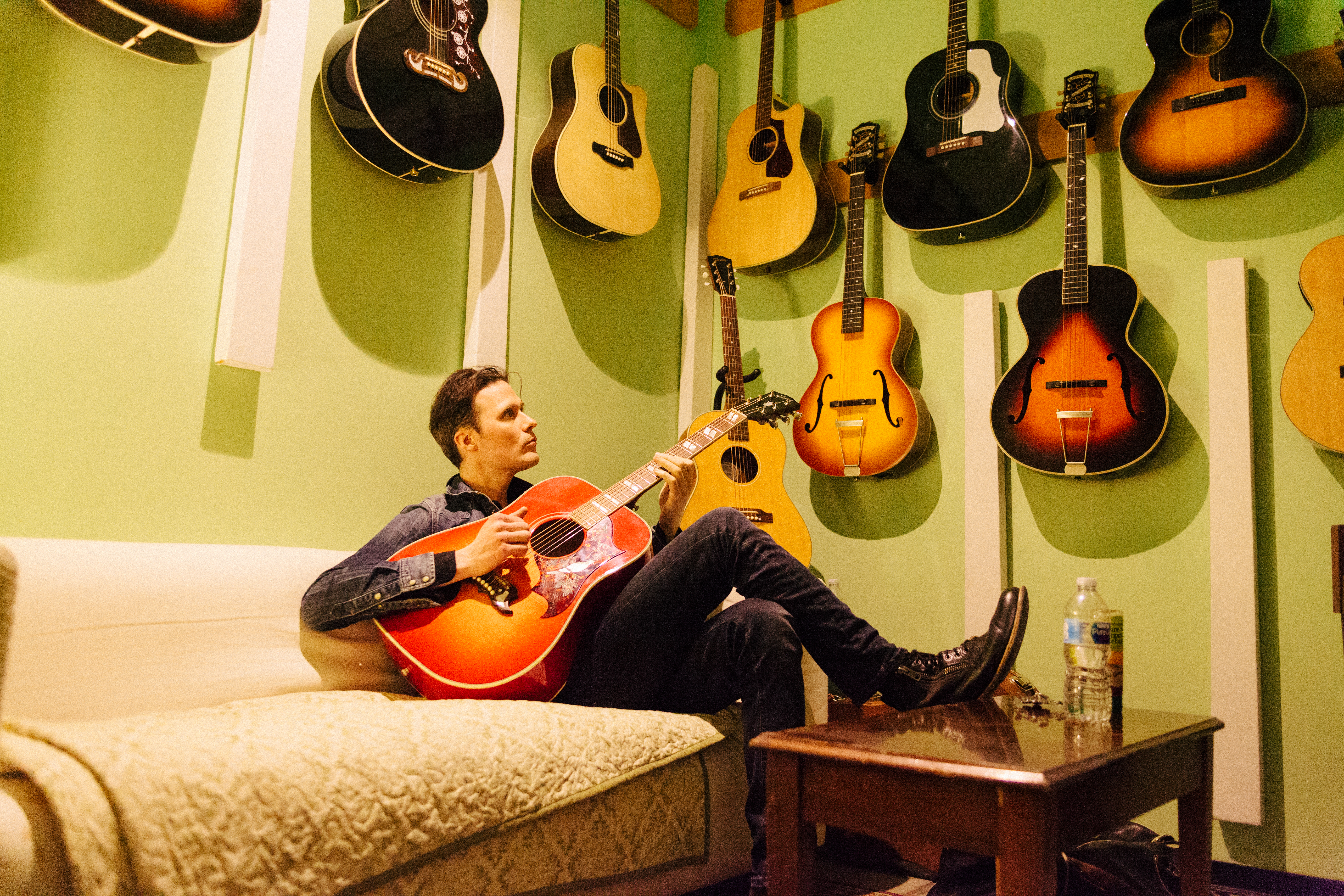 Photo credit: Courtney Coles
"Heartbreak and emotional pain can also be playful when you know that they're not to be taken too seriously," Fratelli says. "Equally, you can't know pleasure without its opposite. In that respect, black is equally as joyful as white. Life would be very dull if happiness was the only experience, wouldn't it?"
That's the theme to this gorgeous body of work. The beauty that resides in the dark and vice versa. "I live in a dream, where the music's playing but the party's over if you know what I mean," he sings on the honky-tonk-tinged "Evangeline", as if to hammer the point home.
Fratelli also says he wanted to create something gentle that rolled together fluidly. To his immense credit, that's exactly what he's done.
Stream it, Buy it, or Skip it?: Buy it and marinade in it for a while. Some of the tracks might take a few plays to sink in.