We ended on a Thursday, Were Back On a Thursday!
By Zac Rich | July 8, 2010 at 10:17 AM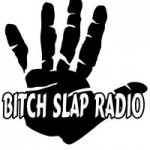 Has 3 weeks gone by this fast already! That should be the only thought running right now in your head. For some it was a long crazy battle between jamming out to old podcasts and going to the old bitch slap radio site to see the count down every 5 seconds. For others it was a nice peaceful time off full of happiness, boobs, and lots of ass! But tonight its all over, the wait is has finally come to an end. Tonight for the first time in idobi Radio, and Bitch Slap Radio History Season 10 will be kicked off on DONT GIVE A FUCK THURSDAY!!!!
Thats right were back, so lick this balls, and  fuck that pussy Bitch Slap Radio has returned! We have so much in store for everyone in season 10, we created a brand new website at BitchSlapRadio.net we have new segments like the daily rant, we have new people on the cast, and we are going to kick this shit off right! Everything tonight is a surprise we are not telling you anything, this is our way of making you tune in! What i can tell you, we have a girl who can take 9 inchs of dick in her ass and she is comin on the show tonight to talk about every inch of it! Thats not all, John is getting kicked in the ass live on air because  Laborn James will be playing basketball in miami! You will see, We are right!
We go live at 10:30 Pm Est time make sure to tune in, live on  BitchSlapRadio.net or  idobiRadio.com
AIM:  Bslapradio
Skype:  LoonaticTV
Twitter:  @BitchSlapRadio
Call In Line:  888-99-IDOBI  (43624)
Email:  [email protected]