San Diego rockers, The Material, will be hosting a pre-Fourth of July bash on DJ Rossstar's Punk Show tonight at 7p.m. PT (10p.m. ET).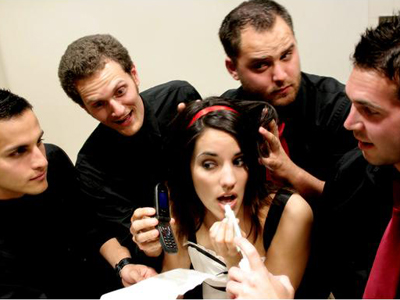 The female-fronted five-piece will be playing tracks from its 2007 EP, Tomorrow, answering way-too-personal questions, and might even perform an acoustic song or two.
The Arrival will be calling in to discuss its upcoming tours with Cinematic Sunrise and Millionaires
. The R&B-meets-pop foursome from Alabama have an EP, Believe the Hype, available on iTunes, and is featured in this month's issue of Alternative Press.
If you have questions for The Material or The Arrival, you can instant message us during the broadcast at DJ Rossstar 08 (AIM).
Your question will be answered live during the show … so make it a good one!
You can listen to the show for free on Idobi Radio.