The Maine has accomplished more in one year as a band than many do in a decade. The band signed to Fearless Records in 2007, released two EPs and a full-length is due in July. Did I mention that The Maine is going on tour this summer with Boys Like Girls and Good Charlotte this summer?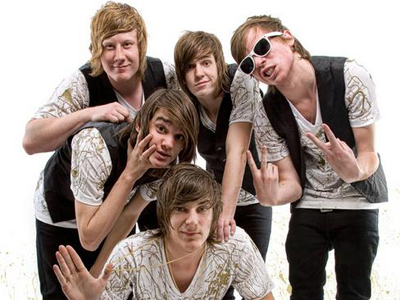 The Arizona gents will be kickin' it on DJ Rossstar's Punk Show tonight at 7pm PST (10pm EST). You can tune in for free on Idobi Radio.
Beat Union will be calling us during the show to talk about its secret plans for the band's entire summer on the Warped Tour.
If you have questions for The Maine or Beat Union, you can instant message us during the broadcast at DJ Rossstar 08 (AIM). Your question will be answered live during the show (depending on how good or bad it is).