You've seen them in Alternative Press Magazine and on a few dates of Warped Tour this summer … Now, Long Island rockers, Blameshift will have its turn as studio guests on DJ Rossstar's Punk Show tonight at 7 p.m. PT (10 p.m. ET).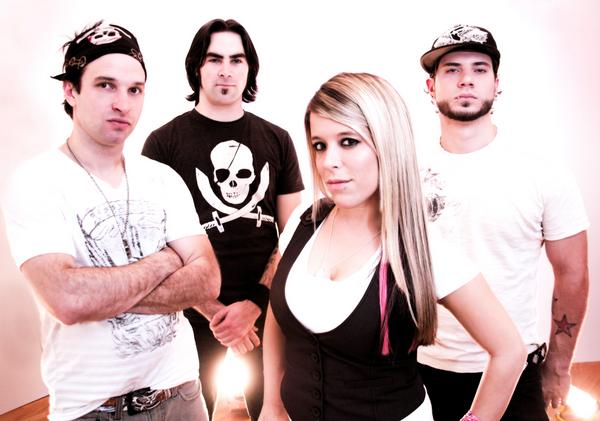 The female-and-male fronted rock band will be playing some tracks off its recent full-length, The Test, answering your questions at home and promoting its cleverly-titled, It All Goes in the Tank Tour … with only minutes to spare until its show at the Key Club in Hollywood.
Combine crunk with electronica and screamo and the result is BrokenCYDE. The genre-breaking foursome (and giant pig mascot) will be calling the show direct from the Make it Rain Tour.
If you have questions for BrokenCYDE and Blamshift, you can instant message us during the broadcast at DJ Rossstar 08 (AIM). Your question will be answered live during the show … so don't embarrass yourself!
You can listen to the show for free on Idobi Radio.
DJ Rossstar